Glendora CA Sewer Services
2022 East Rt. 66 Glendora, CA 91740
We offer full service plumbing and drain cleaning, Open 24/7. We are your local Bonded Sewer Contractors in Southern California, to serve you with Trenchless sewers, Sewer Replacement, Sewer Lining, Pipe Lining, among others. We remain open and maintain 24 Hour Emergency Service to serve you during these difficult times. Our technicians are taking extra precautions to ensure the health and safety of our customers, according to Disease Control and Prevention (CDC) guidelines. Cleanliness and ease of service is our top priority.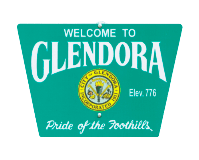 Glendora Plumber Near You
Glendora CA Sewer Services, Providing Drain, Sewer and Trenchless Solutions: Licensed Glendora Plumber Available 24/7
If you have been looking for a good plumbing company in Glendora, CA, it can be difficult to know which one to choose. There are many companies that offer sewer services, but not all of them have the qualifications and experience needed to do the job right. At SWE Sewer Solutions, we are proud to offer reliable plumbing service in Glendora and the surrounding area. We have a team of experienced plumbers who are qualified to handle any maintenance or repair job.
If you're in need of drain cleaning, trenchless pipe lining, or any other sewer repair in Glendora California, then contact our friendly staff today at 888-547-3937 to discuss your needs one on one. Our tools include everything from robotic pipe cutters to pipe lining machines. These high tech tools allow us to get the job done at a lower cost to you because the job gets done faster and with little to no digging.
If you don't take care of your sewer system, it can create many problems for you. For example, corroded pipes, broken sinks, and leaks can lead to water damage and other unpleasant situations. However, you can avoid these issues when you prioritize sewer maintenance. There is no need to place your property at risk and you shouldn't need to worry about damage to your Glendora property caused by broken sewer lines and pipes. The experts at SWE Sewer Solutions are here to help you fix any of your plumbing and sewer needs. We have all the tools needed to inspect and repair any sewer problems.
Sewer Services Available In Glendora
Benefits of Hiring A Sewer Expert in Glendora, California
There are several benefits to hiring a qualified sewer expert in Glendora, California. Including, helping out your local community so that the dollars stay in the community. But a more important benefit is that you can be sure the job will be completed properly and will always be up to code. Additionally, you can trust that your qualified sewer expert will have the necessary experience and knowledge to fix any plumbing issues you may have. Finally, by hiring a qualified plumber in Glendora, you can rest assured that any warranties on your equipment will remain valid for the life of the warranty.
SWE Sewer Solutions is a family owned and operated sewer service that has been in business in Glendora since 1980.
Who's House? - Your House!
That's right! it's your house, so make sure you take good care of it. Your house is your investment in the future. Whether you plan to pay it off or it's paid off or you plan to sell it when you retire, it's important that you take good care of your home. The sewer and pipes that surround your home are the life blood of your home. We can help you care for your home, so that when the time comes, the damage will be minimal and so will the expense to fix it.
Glendora is a city of approximately 51,000 people and is situated at the foothills of the San Gabriel Valley mountains. It gets the nickname "Pride of the Foothills" due to its location. Glendora is also known for its beautiful, year-round weather. In addition, its location provides easy access to downtown Los Angeles and some of the best beaches in the world.
The Glendora Historical Society is always working to collect, preserve and display the history of Glendora in its museum, where you can see exhibits about the history of Glendora from 1800 to around 1950. There are old photos, documents and artifacts on display. These include period furnishings, farming tools, office equipment and the local attire of the time period. The museum has many items that were donated by local people over the years. There is also a gift shop where you can buy books and souvenirs.
The first time I hit a golf ball in Glendora, was at the Glen Oaks Golf Course. It's where all of my friends go when they want to just get away, but not too far! The 9-hole course has been there since 1965 with plenty offers challenges for both experienced players as well as beginners alike; even if you're by yourself or with one other person (they rent clubs!), it will still feel like an adventure because every shot feels new.
There are many lovely places to explore in Glendora, including the Marketplace Shopping Center with its variety of shops and delicious food outlets. There's also Foothill Plaza which has all your favorite stores on one street! The Galster Wilderness Park is also a great place to go to spend time outdoors and away from the city. It has everything you need for a fun day.
SWE gave me a great price, especially for the amount of work that needed to be done. Thank you for all your hard work
From the top, the guys jumped in and did an amazing job for me. We needed help in a flash with specialists and SWE put a team together and work flowed seamlessly from start to finish. All at very fair prices and great quality work. I highly recommend SWE and thank them very truly!
I always get nervous when we have plumbing issues. Nick took great care of my home. He explained everything they needed to do and it was done quickly.
Trenchless Pipe Repair Process
We promise to provide high-quality materials and craftsmanship on every project!
We will treat you and your property with the utmost respect – respecting your time and privacy!
We promise to provide honest and transparent service at a fair price, always!
We are committed to the safety of your family, tenants, employees and staff!
We provide ongoing training for our team to offer the most up-to-date practices available.
We will treat you with empathy, compassion, and kindness as we help and restore your property!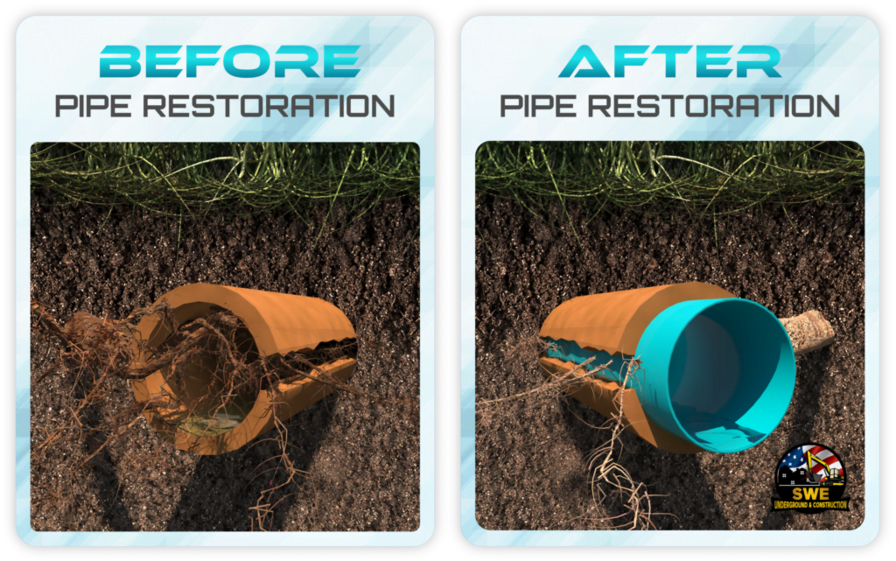 Your failing sewer does not need to be dug up and replaced. There's a better way! We can rehabilitate your failing underground sewer line without excavation. We use cured in place pipe lining technologies to reline the existing host pipe through an access point (typically a clean-out) and a new pipe is formed and cured within your old pipe on the same day. No mess, no fuss, no stress! Contact us today online or call 888-547-3937 today to get a quote for restoration.
MINIMAL EQUIPMENT REQUIRED
Our pivoting inversion drum and a truck are the only tools you will typically see on a sewer pipe restoration job. In most cases, we do not need to dig anything on your property. When you use trenchless pipe lining technology, you will not see any excavators or have to restore your property after the repair. The cured in place inversiuon drum does all the work.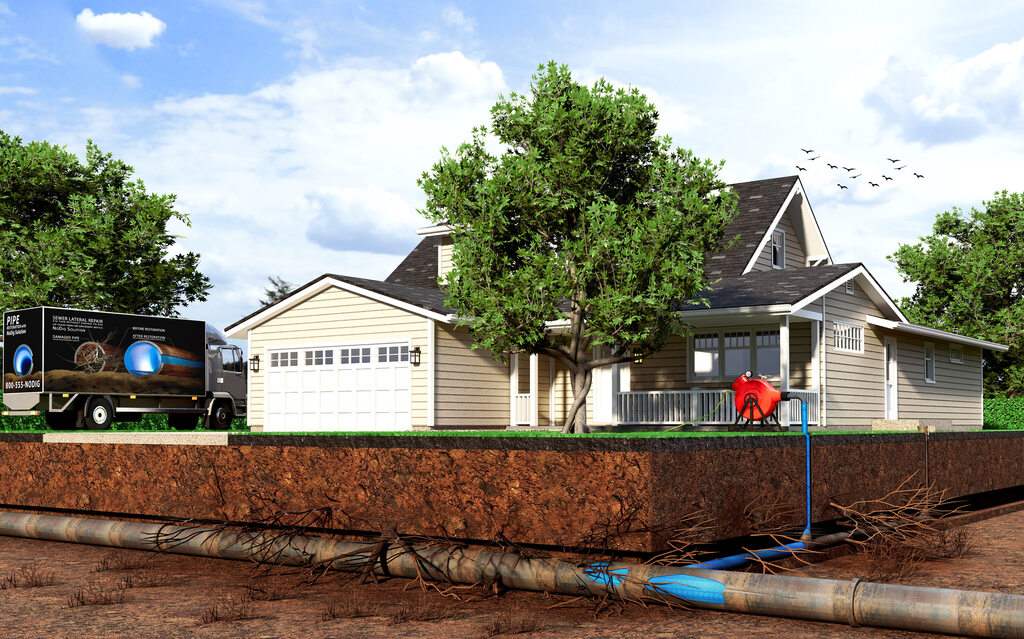 SOCALS Leading Sewer Repair and Replacement Contractor
Serving all of Southern California – Contact us online or call 888-547-3937
Our pivoting inversion drum and a truck are the only tools you will typically see on a sewer pipe restoration job. In most cases, we do not need to dig anything on your property. When you use trenchless pipe lining technology, you will not see any excavators or have to restore your property after the repair. The cured in place inversiuon drum does all the work.