Trenchless Pipe Lining is a great solution for restoring old pipes without the need to dig up a trench or demolish any structures or foundations while saving you money at the same time. The new lining is cost-efficient and less disruptive than pipe replacement or other forms of traditional pipe repair.
Trenchless sewer pipe lining uses the latest technology to restore corroded pipes, and repair leaks or cracks with a four-step process that is essentially putting a pipe within a pipe. Pipelining also increases the life span of a piping system, preserves the building structures' landscape, and causes little to no destruction to the property.
Why Is Trenchless Pipe Lining Installation The Better Option?
The trenchless pipe lining process is an excellent and cost-saving alternative to tearing up your yard. It utilizes existing plumbing system access points like drain clean-outs, so we don't need to dig any trenches or demolish any structures in order to gain access to the problem area. When it comes to repairing pipes, the best option is almost always using existing access points. This will not only cost less but also protect your investment since you won't have any extra work on top of what's already there!
Trenchless pipe lining requires very little excavation. Traditional sewer line repair involves digging massive amounts of dirt and concrete even when the affected section is relatively small. Additionally, these repairs cost more because of the equipment and manpower used. Trenchless installation is the better choice because it's a less invasive process that requires less time on the job and very little disturbance to your yard or driveway.
How Does Trenchless Pipe Lining Work?
The most common failures are corrosion and tree roots growing into the pipe. Oxygen, metal, water, and minerals chemically react, causing a buildup called scaling, a mound of corrosion where minerals turn into acids that eat away at the pipe.
Water that runs through the drain is often treated for chlorine consumption, and if that chlorine is highly concentrated, that will cause corrosion over time. Trees are another cause of failures – trees grow their root systems into pipes, causing cracks. Why? Trees are always looking for water to survive, and these drainage pathways are the perfect water source.
The next step in the lining process is to clean the inside of the pipe so that the CIPP liner will adhere to the host. Cleaning is done with mechanical cutters that remove scale buildup and roots.
Once cleaning is complete, the technicians saturate a felt liner with two-part epoxy. They score the outside of the liner so that it will adhere to the inside of the pipe. No water will be able to get in-between the liner and the cleaned area. The liner is then pulled through, and the rubber bladder inside the felt is expanded to allow the epoxy liner to cure, adhering to it.
Once the CIPP liner hardens, the rubber bladder is deflated and removed, leaving behind a better than new pipe within the existing system. The trenchless pipe relining then separates the original system that is susceptible to failure from the material flowing through it.
Benefits of Trenchless Pipe Lining
The benefits of trenchless pipe lining (also known as Cured In Place Pipe or CIPP) are many. This technique can fix pipes using pipe liners and without having to dig up your yard, meaning less damage and less time spent on repairs. In addition, this trenchless technology is much more affordable than traditional methods, and it produces less waste.
Less Expensive – pipe lining costs about 50% to 70% less than traditional excavation methods
No Excavation Needed – eliminating a messy process
Stay in Your Residence – even when the damage is underneath your home, you won't need to leave your home.
Save Your Floor – it can be difficult to replace your flooring that was installed years or decades ago
No Sewer Bacteria or Mold – as there is no drain cutting from inside your home, there is no need to sanitize after the project is completed
Environmentally Friendly – keeping your family safe is a top priority, approved by the EPA
Faster Results – pipe lining takes 1 day, while traditional methods can take up to 3 weeks, saving you money and time
If the lining conforms to ASTM's required environmental and physical standards, the lining will have a 50-year life. The pipe liner is a fabric tube made of polyester that is then wet out with a 2-part epoxy resin mixed at a certain proportion. The new inner pipe liner is strong enough to be a stand-alone pipe without needing the old exterior coating for structural integrity. In addition, the design goes under load-bearing footers and roads or driveways, which means less time repairing leaks in your home's foundation! Your new trenchless pipeline is made of strong materials and will last a long time. 
Trenchless pipe lining is a method used for rehabilitating underground pipes without the need for extensive excavation. This approach offers several advantages, including minimal disruption to the surrounding area, cost savings, and faster installation compared to traditional methods. However, it's important to consider potential drawbacks such as limited accessibility for certain types of pipes and the possibility of reduced pipe diameter. Trenchless pipe lining can be a practical solution for many pipe rehabilitation projects, but a thorough evaluation of its pros and cons is crucial before implementation.
Trenchless pipe lining offers several benefits, including reduced cost and time compared to traditional excavation methods. It minimizes disruption to the surrounding environment and infrastructure, making it an attractive option for repairs and replacements. However, it is important to consider potential drawbacks such as limited accessibility in certain situations and the need for specialized equipment and training. Trenchless pipe bursting is another option you may want to consider.
Pros: Trenchless pipe lining offers a cost-effective and efficient solution for repairing underground pipes without the need for extensive excavation. It minimizes disruption to property and reduces the overall project timeline. Additionally, trenchless pipe lining provides a durable and long-lasting solution, extending the lifespan of the pipes. 
Cons: Trenchless pipe lining may not be suitable for all pipe materials or conditions. It requires specialized equipment and expertise, which can result in higher upfront costs compared to traditional excavation methods. Additionally, the success of trenchless pipe lining relies on accurate diagnostics and proper installation techniques.
Finding A Reliable And Honest Plumber Near You
Deciding which plumber to hire for your sewer repair needs is not always an easy decision to make on your own. You need a plumber who has all the right information. One who cares about your home's landscaping and understands pipe lining technologies and the advantages of trenchless pipelining.
First, of course, you need someone who can quickly and efficiently fix your plumbing problems without breaking the bank. That's where we come into play at SWE Sewer Solutions – because our number one priority has always been customer service satisfaction at a fair and competitive price.
We only hire the best plumbers to ensure your complete satisfaction. Additionally, each professional team member goes through a detailed background check and drug testing for your peace of mind and safety.
When you have a sewer backup in your home, there is nothing more important than finding someone who will show up on time and never leave behind an unpleasant mess. Therefore, we ensure that our customers always receive top-notch service from start to finish, with professional staff members arriving promptly at your home or business.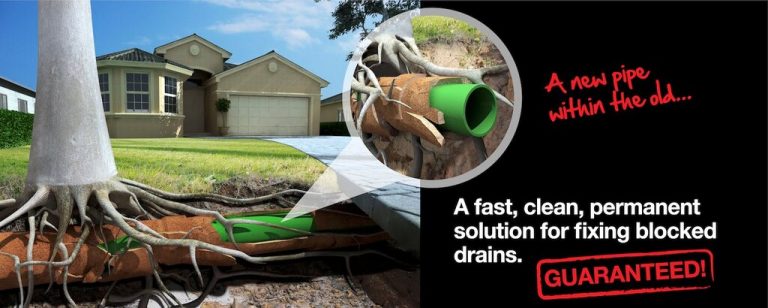 Our strength is in our experience. We make sure to analyze the situation before starting to ensure minimal disruption to the home. Our plumbing professional is there ready to answer any questions you may have about sewer backups, blockages, pipe relining, or any other part of the pipe lining process.
Call for a Free Estimate and Get a Second Opinion!
- Residential and Commercial Services Available -