Sewer Line Repair In West Puente, CA
Worried that your sewer line might be damaged? We're the right people to call. SWE Sewer Solutions is West Puente, CA's leading plumbing and drainage service provider. We provide services like sewer line repair, replacement, installation, cleaning, and inspection.
What Is Sewer Line Repair?
Sewer line repair is one of our most asked-for plumbing services in Southern California. The process entails the use of technology and equipment that helps us repair damaged sewer lines.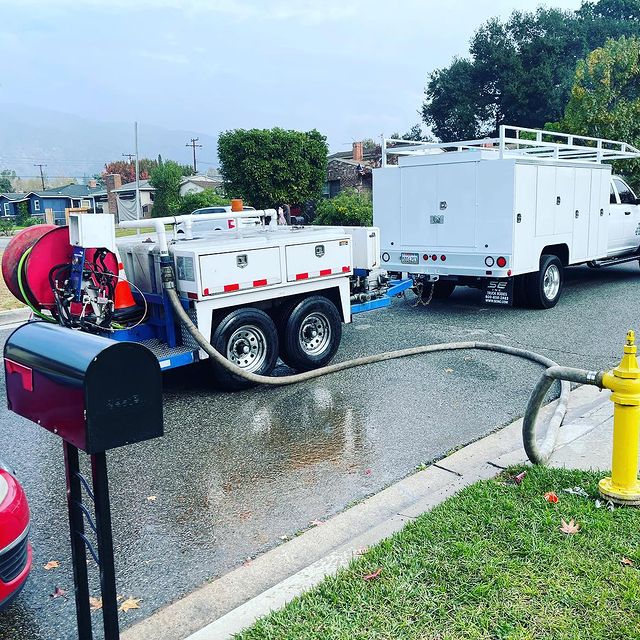 Causes Of Sewer Line Damage
There are multiple causes of a damaged sewer line, and it may not always be in your hands to know the precise cause. This is why you can call our experts to check the damage for you. 
Here are some common causes you should know about:
The roots of trees can start growing towards your sewer pipes, leading to cracks and holes.
Improper disposal of tissues, feminine hygiene products, or even hair can clog your sewer lines.
Small animals that infest your sewer pipes can aggravate existing damage like holes and cracks.
Tends to solidify and accumulate inside the pipes as the temperature drops.
Regular contact with water, air, and soil can corrode the pipe over time.
Common Signs Of Sewer Line Damage
You can detect damage to your sewer lines at the early stages if you know what you're looking for. In other words, some signs signal that something is wrong with your pipes.
The following are some of those signs:
Quick Sewer Line Repair In West Puente CA
Need a quick and affordable fix for your damaged plumbing?
SWE Sewer Solutions Service Area
SWE Sewer Solutions is a leading plumbing and drainage company in West Puente Valley that provides services across Southern California.
Currently, we serve the following areas,
We extend the following services in the mentioned areas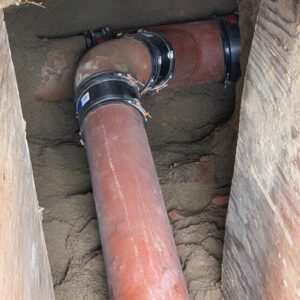 Trenchless pipe bursting is the process of replacing an old, damaged sewer pipe with a new one. To start the process, an expander head is inserted into the pipe to break it apart across its circumference. At the same time, the new pipe gets pulled into its place, replacing the old pipe.
Trenchless pipe lining is the process of repairing an old pipe so it can function like a new one. It involves the insertion of a felt liner filled with a two-part epoxy. The resin is allowed to adhere to the old pipe. Once it hardens and cures, it covers up any crack or hole in the pipe's structure.
Our team of experts can take on the task of installing a new sewer line in your new or old house, turn your septic tank into a sewer line, and provide connectivity with the city's sewer system.
Camera inspection involves using an HD, rugged, and waterproof camera inserted into the pipe to determine if there is any damage or if any clogs need to be cleaned.
Cleaning sewer lines requires some pressure or force to remove unwanted obstructions and help them move down the drain. Currently, we employ two different methods.
Hydro-jetting: High water pressure is used to break apart clogs and help drain the waste down the line.
Robot Cutting: Remotely operated robotic arm is used to remove obstructions like cement and metal.
SWE Sewer Solutions is a local family-owned business managed by third-generation plumbers. Over the years, we've garnered the reputation of the best plumbing company in Southern California.
We've been field experts for almost three decades and have completed 30k projects.
We employ the best technology and equipment in the field of plumbing and drainage.
Our staff prioritizes the safety of the customers and team. They receive rigorous training.
All our technicians are licensed service professionals with years of experience under their belts.
All our services are provided to you at a flat-rate price without the addition of any hidden costs.