Sewer Line Repair In Pomona, CA
Are you worried about leaking pipes, moldy walls, or sewer smells? You may not realize it, but these could be signs of sewer line damage. In such a situation, SWE Sewer Solutions can have everything under control. We are a leading sewer repair and replacement contractor in Pomona and provide services all through Southern California. Along with a team of specialists, you get cutting-edge technology, minimal damage or destruction of any structures, and a promise of getting all your plumbing issues resolved safely.
What Is Sewer Line Repair?
Sewer line repair involves the use of state-of-the-art technology to repair the sewage system of a house or any building. Since the sewer line connects your sewage system to that of the main city, any damage in between can obstruct the passage. This damage can be anything between a rodent infestation, a small hole, or the intrusion of tree roots into the pipe.
To take on the task of repairing your sewer line, you need to hire experts. The trained staff will go through an initial investigation to find the source of the damage, figure out the best course of action, and then resolve the issue.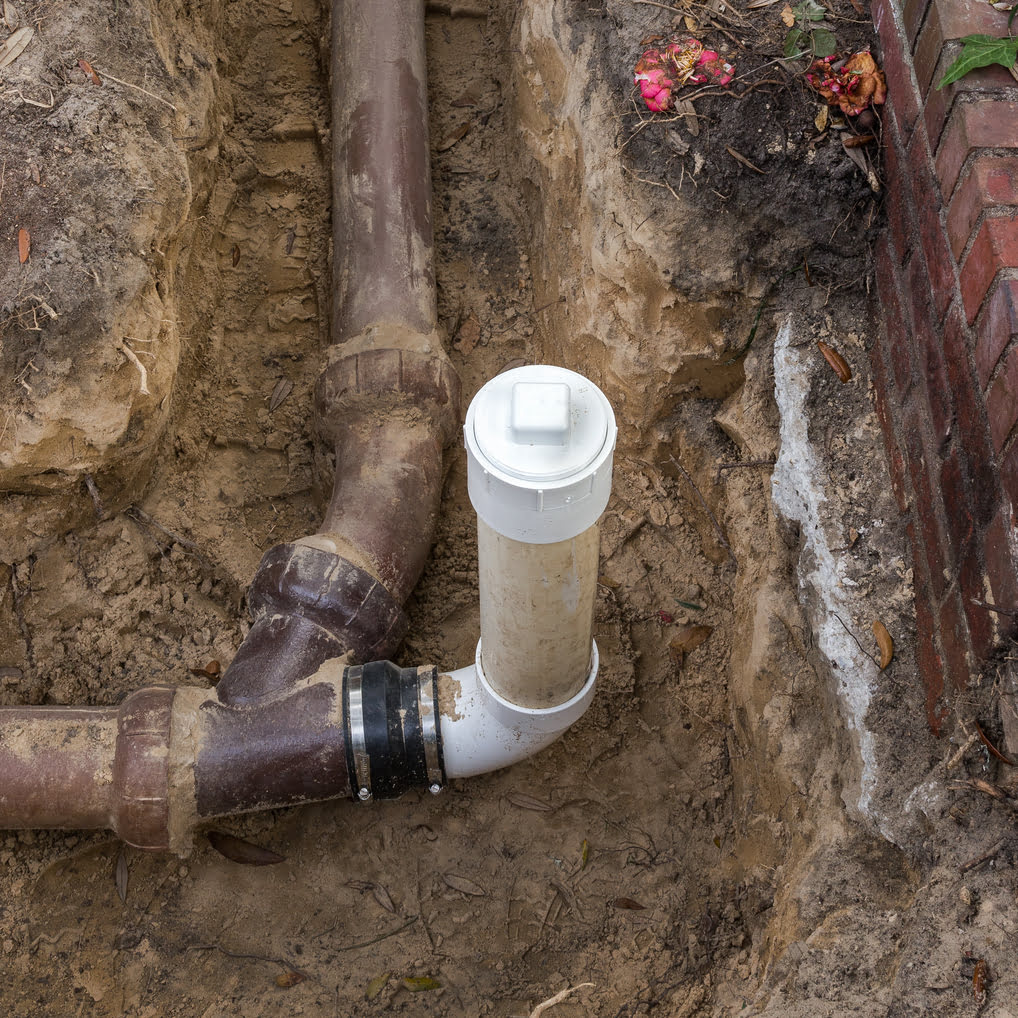 Causes Of Sewer Line Damage
Your sewer system can be damaged by multiple factors but it's not always easy to realize the cause. Sometimes the damage can be caused by internal factors like clogging and abstraction while other times, external factors like the roots of a nearby tree can also cause a lot of damage.
This is where you require expert advice to find the source of damage and target it timely. Here are some of the most common reasons for sewer damage:
The roots of trees tend to get attracted to the water and waste that could be a potential fertilizer running through sewage pipes. They often infiltrate the pipes causing damage.
Cooking oil and grease that you discard down the drain tend to harden with a drop in temperature. This can lead to clogging in the pipes.
These small animals tend to get inside drainage pipes and lead to holes, enlarge cracks in the structure causing leaks and make the pipes their home.
Use of low-quality material or improper screwing and setting up of your sewage system can lead to other issues, especially with time.
With time, pipes tend to get damaged, whether due to corrosion or build-up that leads to cracks and holes in the structure.
Flushing down items that do not disintegrate like toilet paper, hygiene products, etc., quite often leads to blockage in the pipes.
Only an inspection by experts can help you identify the cause and the course of action that you should take to repair the damage.
Common Signs Of Sewer Line Damage
How do you know that your sewer lines have been damaged? Truth be told, it can be very hard for someone to know when something is going wrong with their drainage system, especially if you're unaware of the obvious giveaways.
However, knowing these basics can save you from having a completely ruined sewage structure and from spending a fortune in getting it fixed.