Sewer Line Repair In Bradbury, CA
SWE Sewer Solutions brings the city's best plumbing and drainage services to your doorstep. All you need to do is connect with our staff and explain the issue that you're facing. Before you know it, our experts will be over to thoroughly investigate the condition of your sewer system and recommend the most suitable solution to fix the damage.
What Is Sewer Line Repair?
Sewer line repair service involves fixing the damage to your drainage pipes.
Your sewer pipes are crucial to ensure that all your water and fecal waste gets transferred to the city's sewer system without any leaks or blockages.
This is why our team ensures that in case of any pipe damage, we can get the issue fixed as soon as possible. We ensure that the process is hassle-free and completely safe.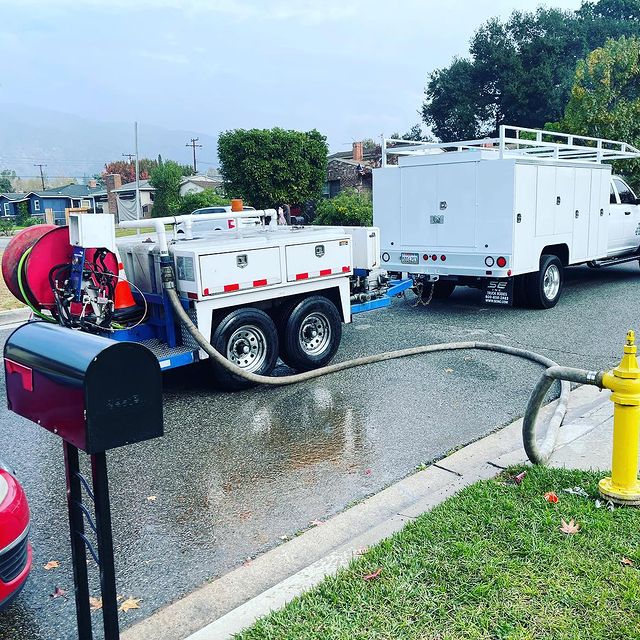 Causes Of Sewer Line Damage
A multitude of issues can lead to a damaged sewer line. However, there are five most common reasons that this happens.
If you throw waste like tissues, feminine hygiene products, or even hair into the drain, this might lead to blockage in the pipes.
Small animals may find their way into your pipes, cause damage to the structure and even enter your home, leading to infestations.
With time, your pipe will come in contact with air, water, soil, and deposits that can lead to corrosion or a weakened structure.
The roots of trees growing nearby might find their way around and into the pipe, crushing it or leading to cracks.
Oil and grease that you pour down the drain might solidify when the temperature falls, leading to clogging.
Common Signs Of Sewer Line Damage
Sewer pipe damage can be stopped in the early stages if you know what signs to look for. Here are some common ones that you should be aware of:
Quick Sewer Line Repair In Bradbury, CA
Need a quick and affordable fix for your damaged plumbing?
SWE Sewer Solutions Service Area
SWE Sewer Solutions is the leading plumbing and drainage company in Southern California. If you reside in any of the cities stated below, you can give us a call and have your sewer pipes repaired, replaced, cleaned, and more.
Currently, we serve the following areas,
We extend the following services in the mentioned areas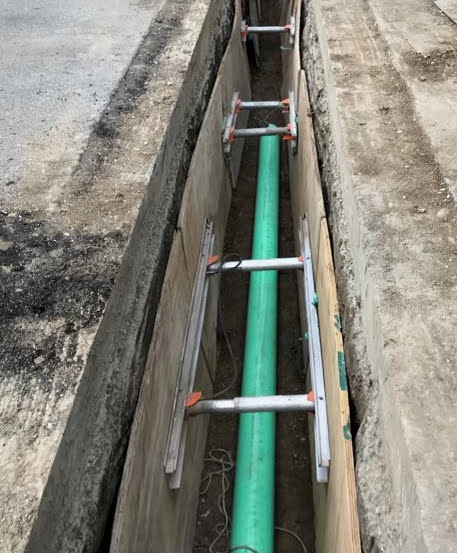 Trenchless pipe bursting is the process of replacing an old, damaged sewer pipe with a new one. To start the process, an expander head is inserted into the pipe to break it apart across its circumference. At the same time, the new pipe gets pulled into its place, replacing the old pipe.
Trenchless pipe lining is the process of inserting a felt liner filled with two-part epoxy into the old pipe. This epoxy is inverted (inside out) and allowed to adhere to the inner part of the old pipe. Once this resin liner hardens and cures, it prevents sewage from contacting the old pipe's structure.
You can install a new sewer line in your new house or your old one, transform your septic tank into a sewer line, and provide connectivity with the city's sewer system. Our experts must thoroughly investigate the situation before providing any service.
Our sewer line cleaning service employs two different methods of getting the work done.
The first approach requires the use of a hydro-jetter. High water pressure breaks apart the clogs and drains them easily.
If this does not work, we use robotic cutters that can remove obstructions like cement and metal from the pipe.
Sewer line inspection uses high-quality, rugged, and waterproof cameras to capture visual proof of all the damage or obstructions in your sewer pipe. This also helps in preventing any excessive damage in the future.
SWE Sewer Solutions is an industry leader, garnering the reputation of the best and most trustworthy plumbing company in all of Southern California.
We've been leaders in the industry for almost three decades, having served 450+ communities and completed 30K projects.
We employ state-of-the-art equipment and technology to ensure that all our services are of the highest quality.


We provide flat-rate pricing for all our services, so you don't have to worry about hidden or surprise costs.​
Our technicians are trained to prioritize the safety of the customers and their team.
All our employees are licensed service professionals with years of experience.