If you want to know why trenchless sewer repair is the best option for repairing or replacing main sewer lines, this is the article for you. We'll explain why trenchless sewer repair is better than traditional trenching, its many benefits, if it works in all cases, and more.
What Is Trenchless Sewer Repair?
Trenchless sewer repair is when your main sewer line is repaired without digging or excavation. There are two methods of trenchless sewer repair: pipe lining and pipe bursting. Pipe lining was invented in 1971 in London, England, by a man named Eric Wood. Eric had a leaky pipe under his garage and wanted a solution that didn't involve destroying his flooring. Pipe bursting was also invented in the United Kingdom by D.J. Ryan & Sons in conjunction with British Gas. This method was initially created to help replace gas lines but was later adapted for sewer pipes.
Trenchless Sewer Repair Vs. Traditional Methods
What sets trenchless sewer repair apart from methods such as trenching is that it doesn't involve tearing apart your home or property. Traditional trenching methods usually involve some floor and wall destruction, which include huge home repair costs. You may have never expected plumbing repairs to include floor and drywall replacement. Most sewer line repair companies don't include home repairs in their scope of work, so you'll have to find someone to remedy any destruction yourself.
Benefits Of Trenchless Sewer Repair
Here are some major benefits of trenchless sewer repair and how it compares to older methods.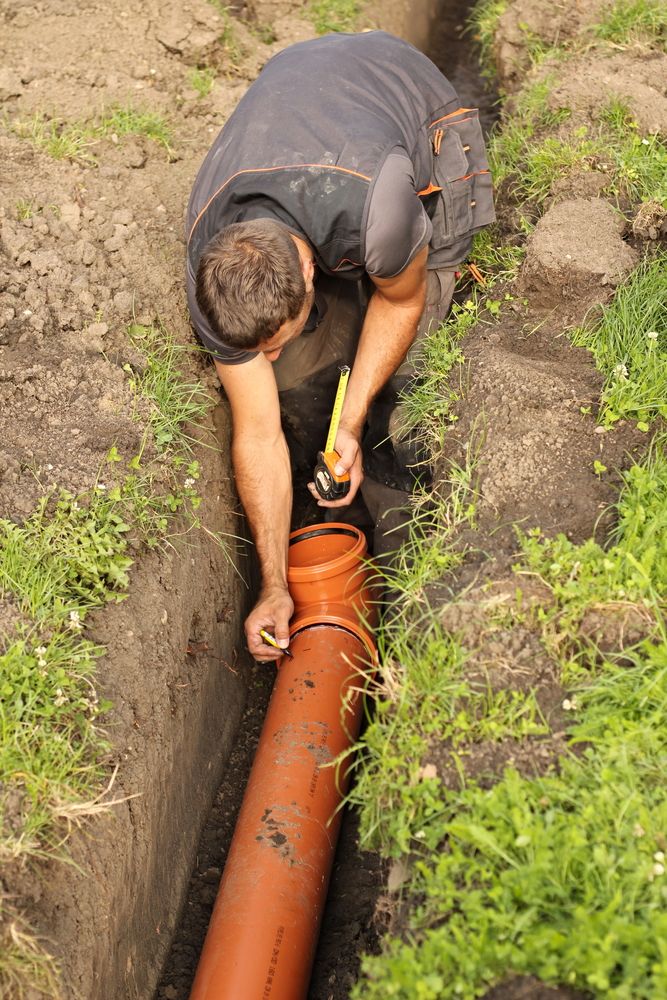 Fast – Most trenchless sewer repair projects can be completed in just one day. Traditional methods can take weeks or more! That doesn't even include the time it takes to repair any damage to your home.
Cost-effective – Trenchless sewer repair might cost more than traditional replacement methods, but it doesn't involve the costs associated with floor or drywall replacement.
Minimally-invasive – Because sewer lines are usually underground and hard to access, traditional repairs involve some destruction of your home and property. Not with trenchless methods!
Effective and versatile – Trenchless sewer repair is just as effective as traditional replacement and can be used for a variety of different applications. Pipe lining can repair whole sewer lines or just a small section. Pipe bursting can replace old sewer lines or upgrade your current smaller pipes into larger ones.
Designed to last – Pipes repaired used trenchless methods usually have a 50 – 100 year life use expectancy.
Types Of Trenchless Sewer Repair
There are four types of trenchless sewer repair.
Pipe lining (Cured-in-place-pipe lining) – This is when an epoxy-impregnated liner is inserted into your damaged pipe, inflates, and then sticks to the interior of your sewer line. Once the epoxy cures, the liner is deflated and removed, leaving behind a brand new pipe.
Pipe bursting – This is when a brand new pipe pushes through your old one and immediately replaces it. The entire process is powered by one or multiple hydraulic machines.
Spray lining and brush coating (not offered by SWE) – This method is similar to pipe lining. Rather than using a felt liner, the inside of your pipe is sprayed or brushed using an epoxy or flexible polymer.
Slip lining (not offered by SWE) – This is when a smaller pipe is slipped into your sewer pipe, and the area around it is filled with grout. This is the most invasive trenchless sewer repair method on the market.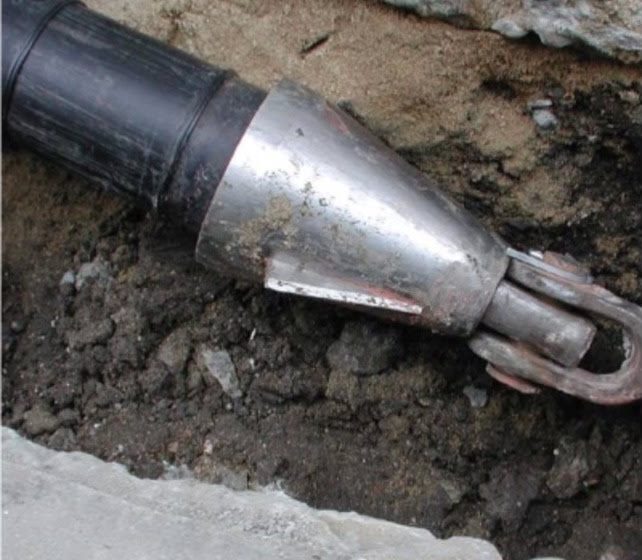 Does Trenchless Sewer Repair Work In All Cases?
No, trenchless sewer repair does not work in all cases. It's its only downside. Here are a few different instances where experts cannot use trenchless methods.
Collapsed pipes – If your pipe has collapsed onto itself (and dirt has completely blocked the passageway), it will have to be repaired using traditional methods.
Disintegrated pipes – Pipes that have crumbled into pieces are not able to be lined because the epoxy needs a somewhat stable structure to stick to.
Back-pitched pipes – Back-pitched means the sewer line is sloped toward your home and not toward the street. This problem dates back to the installation.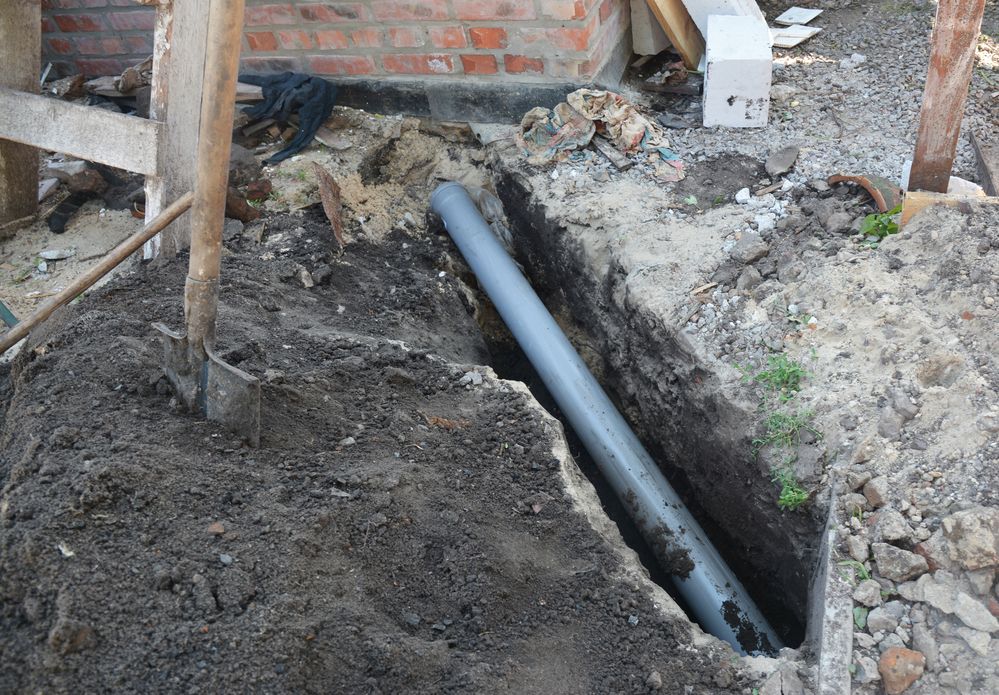 How Much Does Trenchless Sewer Repair Cost?
The cost of trenchless sewer repair is based on how much linear foot of pipe needs replacement. Pipe lining typically costs between $80 and $250 per foot. Pipe bursting typically costs between $60 and $200 per foot. So, if your sewer line is 100 feet from your home to the city connection, you could be looking at $6,000 on the low end. For the most accurate cost of trenchless sewer repair, we recommend calling in a professional who can give you a free estimate.
Who Offers Trenchless Sewer Repair Near You?
If you live in the Greater Los Angeles area and need trenchless sewer repair, you should call SWE Sewer Solutions. We've been repairing and replacing sewer lines for close to 30 years. We also provide sewer inspections, sewer cleaning, traditional replacement methods, and more. Call today for your inspection and free estimate.