What Is
Trenchless

Sewer Repair?
Trenchless sewer repair is when professionals repair or replace your main sewer line beneath your home without trenching. This process allows experts to work on your plumbing without the damage typically associated with traditional sewer line repair. This prevents you from replacing expensive flooring, wallpaper, drywall, or patches of grass.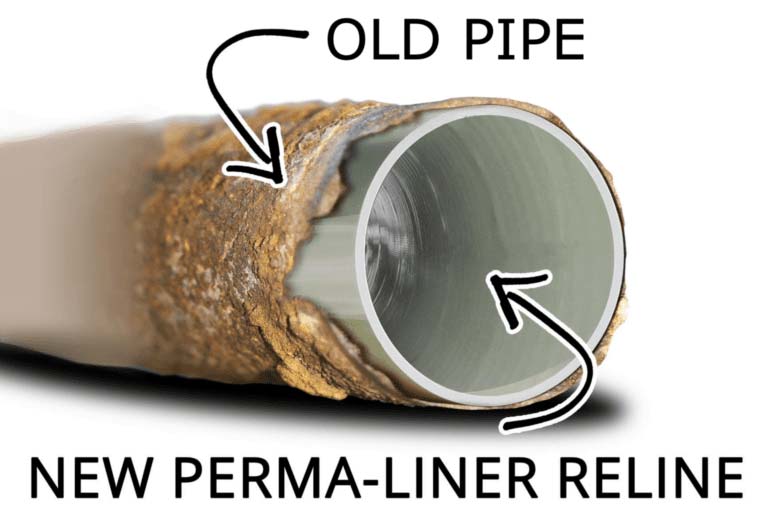 Trenchless
Sewer Repair


Vs. Traditional Methods
Benefits Of Trenchless Sewer Repair
Speed – Trenchless sewer repair projects can be completed in one to two days.
Access – In order to use pipe lining or pipe bursting, all that's needed is clear access to a cleanout, two 4ft x 4ft holes, or by removing a toilet.
Cost – Trenchless sewer repair allows homeowners to avoid spending thousands on home repair costs.
Strength – Pipes repaired or replaced with trenchless sewer repair methods last longer that other materials and maintain their strength throughout the years.
Clean – You won't need to worry about cleaning your home or property once the repairs have been completed.
Types Of Trenchless Sewer Repair
There are two major forms of trenchless sewer repair: pipe lining and pipe bursting. 
This trenchless sewer repair method involves creating a new epoxy liner inside your existing sewer line.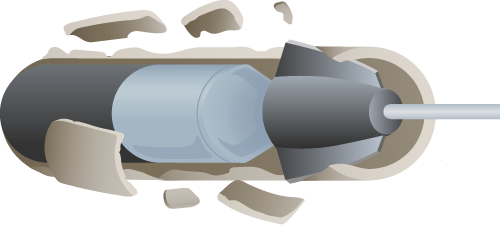 This process involves pushing and pulling a brand new HDPE pipe through your old one, breaking it apart, and immediately replacing it. 
What Pipes Can Be Repaired Using Trenchless Sewer Repair?
Not all pipes can be repaired using trenchless methods. Your pipe must maintain some form of structural integrity in order for it to qualify for trenchless sewer repair. Pipe lining uses the existing pipe as a mold for the epoxy to adhere to. Pipe bursting needs a clear existing line to feed in the new pipe. Trenchless sewer repair cannot be performed on pipes that have completely collapsed or were installed incorrectly, such as back-pitched pipes. 
Trenchless Sewer Repair Contractor Near You In Greater Los Angeles, CA
If you live in the Greater Los Angeles area, call SWE Sewer Solutions. Our team of experts has nearly 30 years of experience addressing and repairing all sorts of sewer line issues, including clogs, tree roots, and more. Stop overpaying your average sewer repair or rooter company, and call us today. 

Sewer Line Repair & Replacement

Trenchless Pipe Lining

Sewer Line Repair & Replacement

Sewer Line Installation

Sewer Drain Cleaning

Sewer Camera Inspection

Hydro Jetting

Septic to Sewer Conversion

Robotic Cutting
Trenchless Sewer Repair FAQs
Trenchless sewer repair is fast, cost-effective, and doesn't require trenching or digging.
The average trenchless sewer repair job can take one to two days to complete.
Yes. With trenchless sewer repair, you avoid all the costs that come with repairing damage to your home during traditional methods.
Yes, repairing sewer lines using pipe lining can last double the lifetime of your average cast iron or metal pipes. 
Before we decide if your pipes can be lined with epoxy, we'll need to inspect them to ensure they still hold some structural integrity.