All You Need to Know About Trenchless Sewer Line Replacement 
Are you a homeowner in search of solutions to all of your sewer line replacement problems? Are you a marketer looking for the key facts about trenchless piping techniques? If so, then this blog post is for you! Trenchless sewer line replacement technology has brought fresh possibilities that make repairing and renovating old outdated pipelines much easier than ever before. Read on to discover more about its convenient benefits and simple methods that allow any home improvement project to be tackled with ease.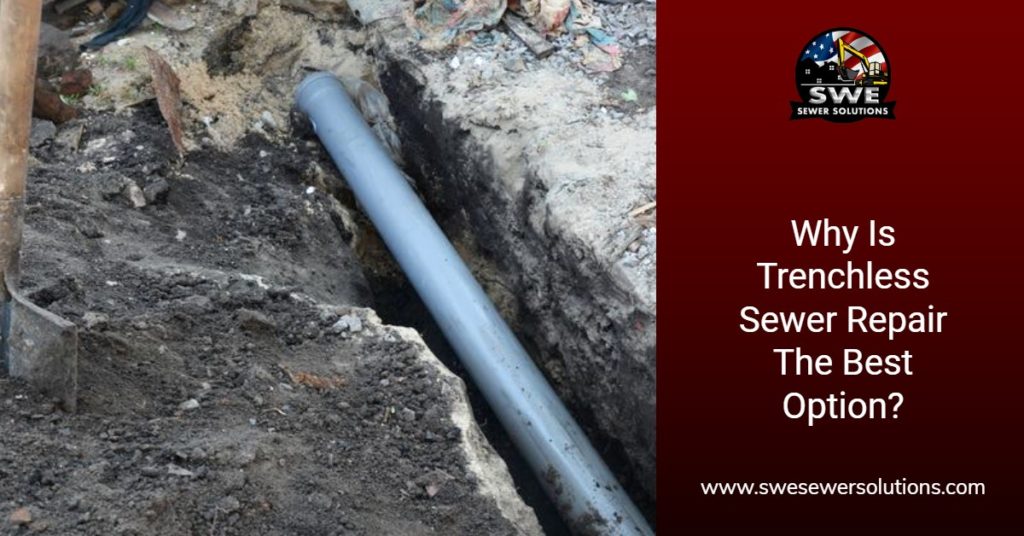 What is Trenchless Sewer Line Replacement and How Does it Work
Trenchless sewer line replacement is a revolutionary method of repairing or replacing existing sewer lines without the need to dig trenches in the ground. It works by inserting a flexible device known as a pipe bursting head into the existing underground pipe, which bursts and displaces the old pipework while simultaneously pulling in a new high-strength polyethylene main sewer line. This process keeps disruption of lawns, driveways, and other landscaping to an absolute minimum by eliminating the long open trenches usually needed for traditional sewer line replacement. The trenchless method is attractive due to its cost-efficiency, speed, and minimal disruption to property owners.
Benefits of Trenchless Sewer Line Replacement
If you're considering replacing your sewer line, trenchless sewer line replacement is the way to go. This approach offers numerous benefits including minimal disruption to the existing landscape, reduced costs and time savings, improved pipe stability, and a longer service life versus traditional digging solutions. Compared to traditional digging methods, a trenchless repair can reduce waste, is more cost-efficient, avoids the need for property easements, and is minimally invasive. You'll also be sure of a resilient pipe that'll last decades or even centuries with proper maintenance. With so many advantages, trenchless sewer line replacement ensures homeowners get reliable utility repairs that minimize stress, time, and costs.
Common Signs You Need to Replace Your Sewer Line
All residential sewer lines experience wear and tear over time, but some signs will point to the need for a trenchless sewer line replacement. Clues such as sludge-filled water in sinks, slow-draining water, a bad smell coming from the drains, or gurgling noises coming from the pipes may indicate deterioration of your sewer line and signify that it is time to invest in a trenchless sewer line replacement. More complex issues that require immediate attention include multiple clogged sink drains, water backing up out of exposed drains, and constant sewage backups. If you are experiencing these issues, replacing your sewer line with a trenchless solution is an effective and efficient option to get things flowing properly again.
Types of Trenchless Technology Used for Replacing Sewer Lines 
Trenchless technology used for sewer line replacement is an innovative solution to a commonly encountered issue – underground pipes clogged or damaged by age and utility. This type of technology eliminates the need for excavation and restores the property to its original state. There are several methods of trenchless technology, including pipe bursting in which a new pipe is pulled through the old one, pipe lining in which a lining is inserted inside an existing pipe to seal off any cracks or holes, and cured-in-place piping in which a special resin is used to harden the interior walls of a damaged pipe. All three of these methods are cost-effective and result in less disruption as compared with traditional sewer line replacement.
In conclusion, trenchless sewer line replacement is a reliable, cost-effective, and efficient method for repairing and replacing damaged sewer lines. It avoids the hassle of traditional digging methods and drastically reduces repair time from days or even weeks to just a few hours. Furthermore, it presents many physical and financial benefits such as improved landscaping, no need for permits, less property disruption, and more. By researching common signs of a damaged sewer line and familiarizing yourself with various types of trenchless technology used for the repair you can ensure your home is safe and secure. Trenchless sewer line replacement provides a permanent solution that eliminates the headache of future repairs so you can rest easy knowing your investment will last.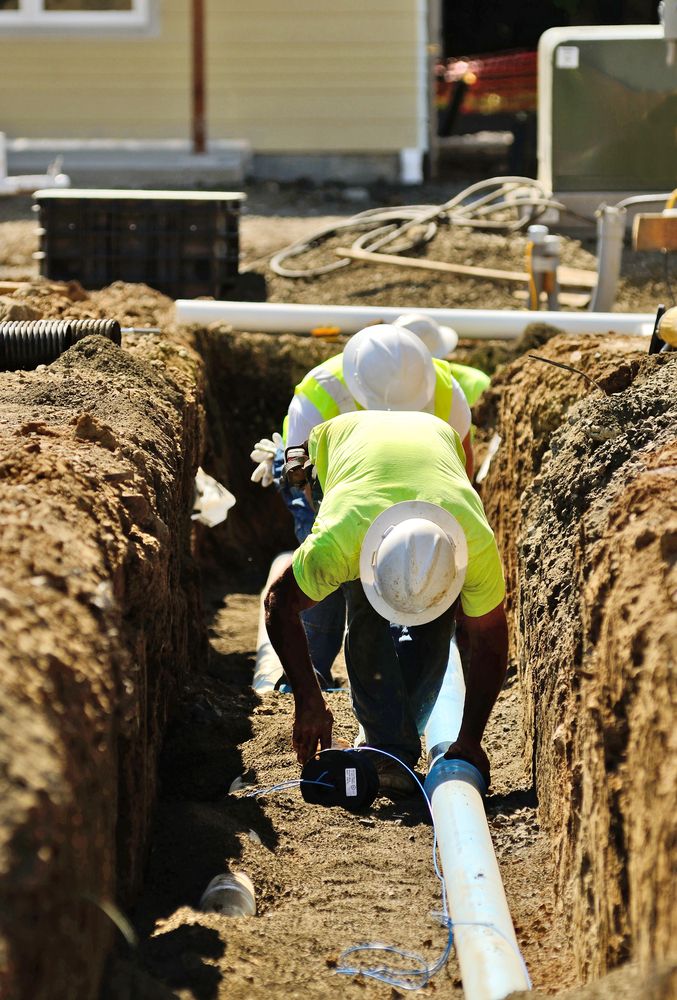 2022 E Rte 66 Ste #2, Glendora, CA 91740, United States
(888) 294-1229