Sewer Line Repair in South San Jose Hills, CA
Get plumbing services from your local experts with SWE Sewer Solutions. We provide full-service plumbing and drain cleaning in South San Jose Hills, CA. We are locally owned and remain open 24/7 to provide the best possible services.
What Is Sewer Line Repair?
A sewer line repair is described as a process followed when issues like clogs or cracks occur within your drainage system. This is often manageable if caught early enough. You should call professionals like SWE Sewer Solutions when you feel something is amiss within your sewer lines.
Plenty of external and internal factors play a role in damaging your pipelines. These can be clogs and cracks, all the way to tree roots and rodents.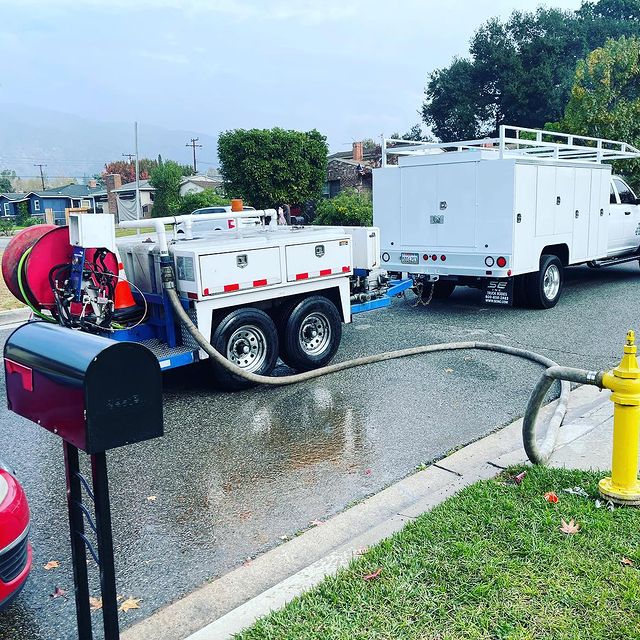 Causes Of Sewer Line Damage
Sewer lines are placed underground, making it tough to figure out what is causing damage to your pipes. Some of the most common factors that are known to cause harm to sewer lines include;
This is the most common cause of damage to sewer lines. Trees, as they grow, are attracted to the liquid waste within the pipes, causing them to weaken, clog, and break.
Grease and oil poured down the pipes can get left behind in the lines and solidify during the colder months. This can cause clogs within the pipes.
You might think that your pipelines can take it all, but they are designed only to handle human waste and, at the most, toilet paper. Anything else can cause blockages.
General corrosion and sediment buildup can cause leaks and blockages within your pipes.
This one is not something that usually happens, but if your drainage system is not installed correctly, issues can arise later.
These little creatures often treat your pipes as their home. This can cause joints to loosen and cracks to form within the pipes.
Drainage systems are an essential part of your house, and so it becomes even more important for you to give a call to experts if you feel like there is any problem with your pipes.
Common Signs Of Sewer Line Damage
Some common signs of sewer damage you should look out for include:
Quick Sewer Line Repair In South San Jose Hills, CA
Need a quick and affordable fix for your damaged plumbing?
SWE Sewer Solutions Service Area
SWE Sewer Solutions is a local bonded sewer contractor in South San Jose Hills. Some of our services include trenchless sewers, sewer replacement, sewer line repair, pipe lining, and others.
Currently, we serve the following areas,
We extend the following services in the mentioned areas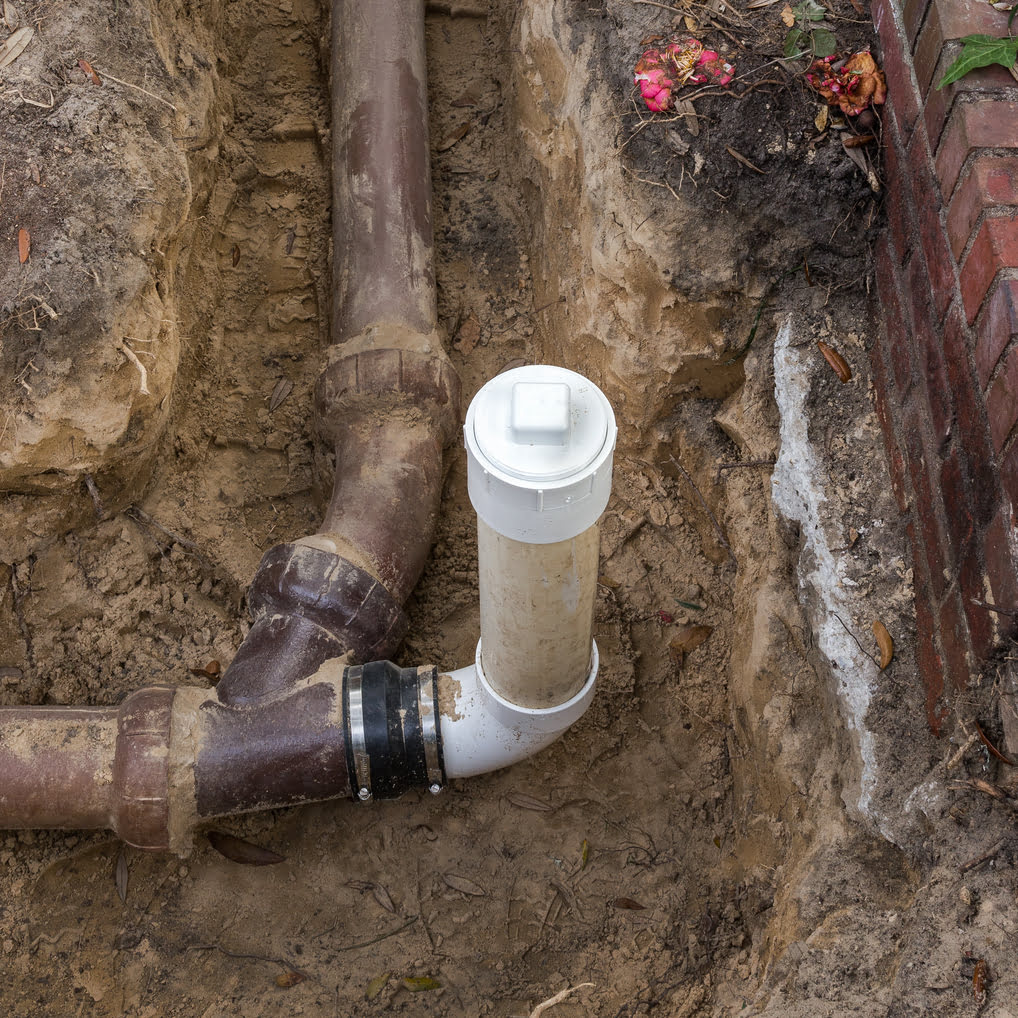 When a sewer line is too damaged to use the pipe already in place, trenchless pipe bursting is used to fix the problem. A cone-shaped head is attached to a new line and moved through the existing pipe, destroying and replacing it—all in one go.
If your pipeline is in okay shape, this process is used to restore it. The first step is to clean the old pipe. Any scale buildup is cleaned, and all the roots are removed. Once done, a technician saturates a felt liner with two-part epoxy. The felt liner is pulled through the existing pipe, and a rubber bladder is expanded within the pipe to allow the epoxy liner to cure. Once the liner hardens, and the bladder is removed, you have a fixed pipe.
This includes installing a new drainage system for your house or converting your septic tank into a sewer line. Just give us a call, and we will be there.
We are the leading sewer drain company in South San Jose Hills, CA. Let us clean your drains and ensure that you can go about your day in peace. Our team of experts provides residential and commercial services 24 hours a day, seven days a week.
We can deploy several methods to clean out your drains.
If there is any blockage, buildup, or corrosion within your pipe, our hydro-jetting service helps clean it. The best part? No harsh chemicals are involved in this process. Just high-pressure water that breaks down sludge and other hard material into smaller pieces. This allows it to pass through the drains without any issue.
If you require a more aggressive approach to manage a blockage or if there is a case of a failed pipeline in question, our robotic cutting service can help you. This is a trenchless technology in which a remotely operated device is deployed to remove the damaged area or the obstruction.
We are a family-run operation in the industry for three generations. Our goal is to provide 5-star service to all our customers with the help of the latest technology and a highly trained team of experts. We offer emergency services and are open 24/7 to help you with any plumbing requirements.
We have over 27+ years of experience and have installed over a million linear feet of new sewer.
Technology is an essential aspect of how we operate, and we only use the best for all our jobs.
Nobody likes surprises in their bill, so we offer flat-rate pricing for all our services.


Our technicians are extra careful and follow the guidelines set by the Disease Control and Prevention (CDC) at all times.
Honesty and transparency are essential for us. We are also LA City Approved / Bonded Sewer Contractor.