Sewer Line Repair In San Antonio Heights, CA
If you have a plumbing problem, all you need to do is give SWE Sewer Solutions a call. We offer premium full-service plumbing and drain cleaning services in San Antonio Heights, CA. Additionally, we also maintain a 24-hour emergency service.
What Is Sewer Line Repair?
Sewer line repair is when damaged or clogged drain pipes are fixed and restored. Intact sewer lines are an essential component of a clean & comfortable home. This is why you must carry out regular maintenance of these structures.
Sewer lines are durable structures, but considering the number of elements that they get exposed to, it is no surprise that they often get damaged.
A damaged sewer line on public property is your local government's responsibility. If it's on your property, then it's your responsibility to repair it. It is always advised that you call specialists like SWE Sewer Solutions.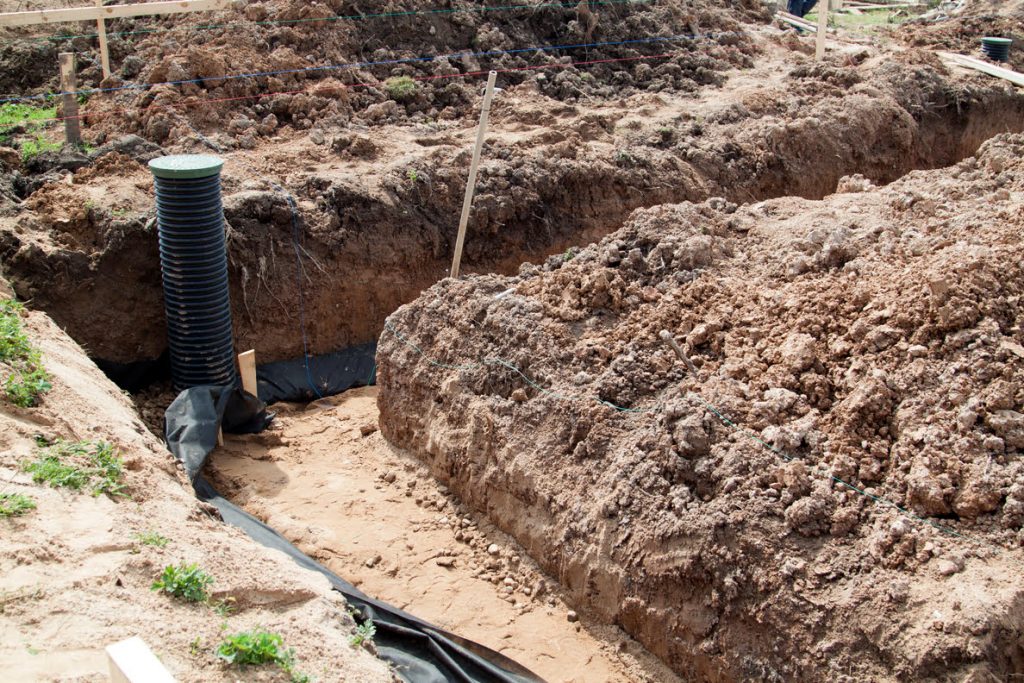 Causes Of Sewer Line Damage
When it comes to sewer lines, several external and internal factors can cause damage. Some of the leading factors include;
These get attracted to the water in your pipes and can end up causing cracks or even blocking your sewer lines.
Over time, general corrosion and sediment build-up can also cause sewer line damage.
Rodents are not good for your pipes. They can make small cracks bigger and cause joints to become loose.
We never recommend dumping grease or oil down your drains. They freeze in cold temperatures and can cause blockages in your drain.
We don't recommend DIY repair solutions and always suggest calling in the experts.
Use the trash can and do not treat your drain like one. If you do, you might end up with an obstruction in your pipe.
Drainage systems are intricate, so it is essential that you call in an expert to check if your system runs smoothly.
Common Signs Of Sewer Line Damage
Some common signs of sewer line damage often go unnoticed. In some instances, people confuse the signs for other issues. Common signs of a damaged sewer line include;
If you experience any of the things written above, you need to call an expert to examine and repair your sewer line.
Quick Sewer Line Repair In San Antonio Heights, CA
Need a quick and affordable fix for your damaged plumbing?
SWE Sewer Solutions Service Area
SWE Sewer Solutions is a local bonded sewer contractor in San Antonio Heights, CA. They provide full-service plumbing and drain cleaning services. Some of our leading services include trenchless sewer repair, sewer replacement, pipe lining, and more.
Currently, we serve the following areas,
We extend the following services in the mentioned areas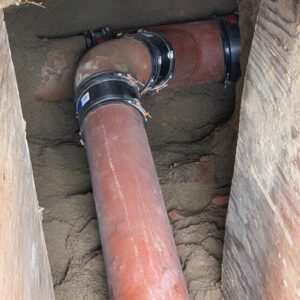 If your existing pipe is too damaged to use the pipe lining method, pipe bursting is used.
Trenchless pipe bursting utilizes two small entry and exit holes in the ground. A steel cable is pulled through the damaged pipe to replace it with a new one. The steel cable has a bullet-shaped head and the new pipe attached to it. So, when it is pulled through the existing pipe, the new pipe takes its place, all in one pull.
If the damage to your existing pipe is minimal, then trenchless pipe lining is used to repair the structure. The best part is that there is no need to dig a trench or remove any existing structures to fix the pipe. The first step is to clean out the old pipe to ensure that the CIPP liner adheres to the pipe. Then the technicians saturate a felt liner with the help of two-part epoxy. Then this liner is pulled through the pipe, and a rubber bladder is expanded to hold the liner in place until the epoxy cures.
It is always better to get things right in the first go. If you are constructing a new house, we can help you lay the plumbing system. Another service we offer is converting septic tanks into a sewer line.
A thorough action plan requires a complete inspection. This is where our sewer camera inspection services help out. These cameras help our technicians have a look at your pipes.
We offer full-service plumbing and drain cleaning services in San Antonio Heights. Our state-of-the-art technology helps with cleaning residential and commercial sewer pipes.
If you are dealing with any blockage or build-up, we use our hydro-jetting service. The high pressure from the water helps break down bigger clogs into smaller particles and allows them to move down the drain, clearing them out,
In case of a failed pipeline or a major blockage, we offer a robotic cutting service. This trenchless, remote-controlled gadget helps clean it out.
SWE sewer solutions is a proud third-generation family-run operation. Whether it's a clogged drain or a property that has backed up sewage, we are available 24 hours a day to help you. The pillars on which we operate are – excellent customer service and great workmanship.
We have proudly served Southern California for the past 27+ years and manage a large number of plumbing projects.
We believe in offering a flat rate price. So, there are no surprises for you at the time of billing,
Every technician is trained to follow the Disease Control and Prevention (CDC) guidelines on the job.
Call our experts for a free consultation.
We are fully licensed, bonded, and insured.