Sewer Line Repair In Monrovia, CA
Worried about the sewer and drainage system of your house? Notice signs of clogged drains or broken pipes? Now is the time to take action. SWE Sewer Solutions can help repair your sewer lines before the damage gets out of hand. Any delays in calling for a professional can be damaging, both to your pipes and pockets.
What Is Sewer Line Repair?
Sewer line repair is one of the most sought out services at SWE Sewer Solutions. The process involves repairing damaged sewer lines, whether traditionally or through trenchless sewer services.
However, traditional methods are more intrusive, requiring trenches leading to structural damage. SWE Sewer Solutions try and help through no-dig, trenchless processes to avoid any hassles and needless damage. But there are certain cases in we have to use traditional methods These solutions include sewer line repair, replacement, installation, drain cleaning, camera inspection, and septic to sewer conversion.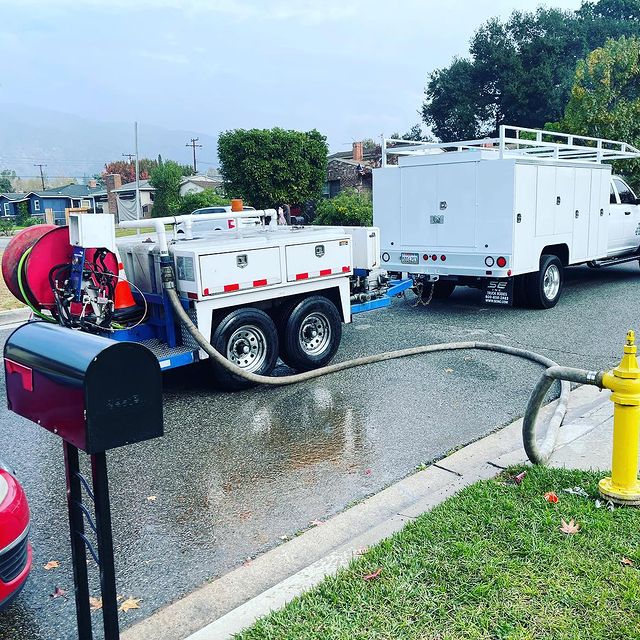 Causes Of Sewer Line Damage
Finding out the cause behind your sewer line damage is the first step to understanding how to deal with the problem. But for this to happen, you must be aware of some of the most common reasons that can lead to such damage.
Rodents can find their way into sewage lines, amplifying the already existing damage. These lines also provide them with a direct pathway into your home, leading to infestations.
General wear and tear due to constant exposure to air, water, and soil, corrosion, or sedimentary deposition can break down the existing drainage system.
Grease and oil tend to solidify with a drop in temperature. Therefore, when you pour these down the drain, they thicken inside a pipe, accumulate across, and lead to clogs.
Improper disposal of waste such as tissues, feminine products, and diapers via drains tend to clog the pathway.
One of the most common reasons is the tree roots growing around the pipes and entering them causing clogging.
Common Signs Of Sewer Line Damage
If you're a vigilant homeowner, it shouldn't be too hard for you to recognize some common signs that indicate damage to your drain pipes. If you're aware of what these signs are, you can contact professional services and get it checked before the damage escalates.
Here are some of the common signs:
If you notice these signs around your house, contact our support staff immediately and we'll send an inspection team to examine the situation.
Quick Sewer Line Repair In Monrovia, CA
Need a quick and affordable fix for your damaged plumbing?
SWE Sewer Solutions Service Area
SWE Sewer Solutions is a family-owned business run by third-generation plumbers that have garnered a lot of attention in Southern California. Our team of experts provides services such as sewer line installations, sewer line repair or replacements, sewer line cleaning, camera inspections, and more.
Following is the list of all the California cities where we provide our services:
We extend the following services in the mentioned areas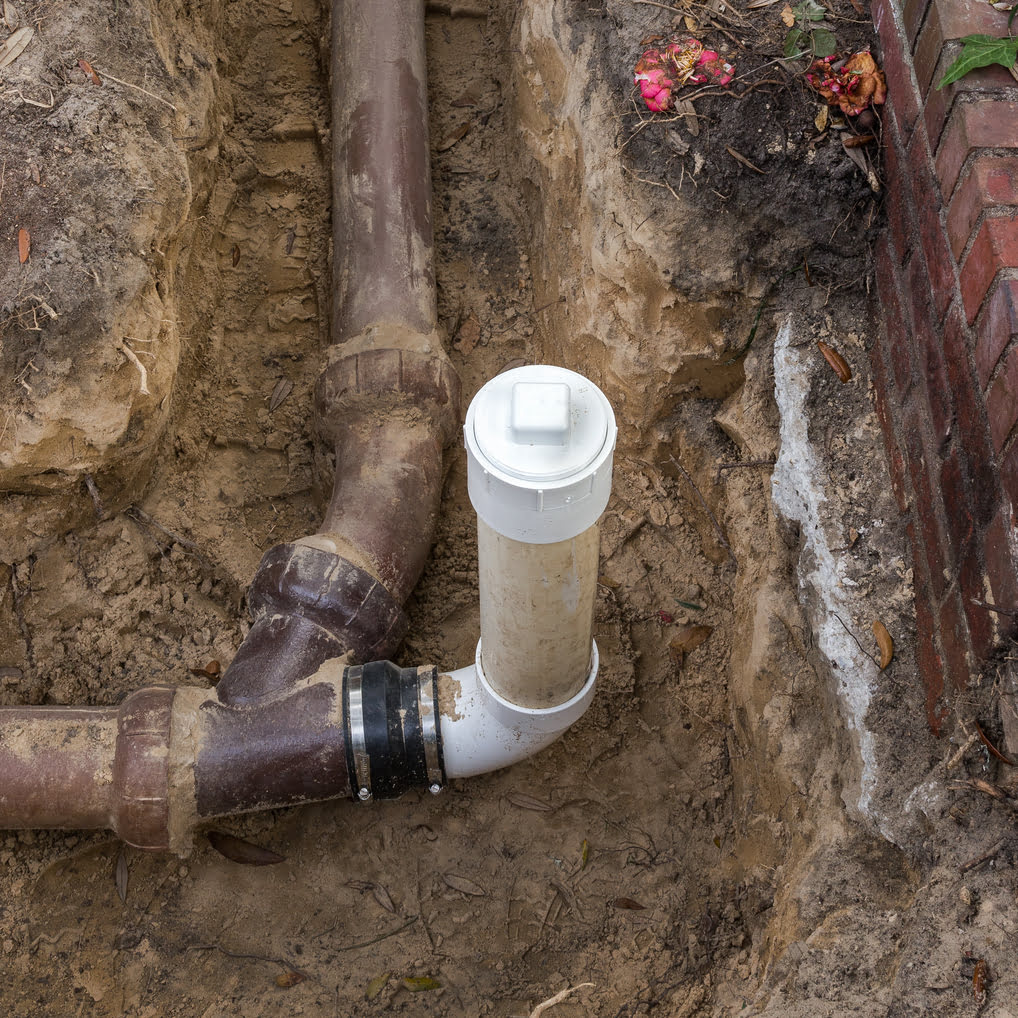 Trenchless pipe bursting involves the breaking apart of the old sewer pipe and replacing it with a new one. This process is great for any pipes that are damaged. However in some extreme cases you have to resort to different techniques to fix up the damaged pipes this includes collapsed, disintegrated, and back-pitched pipes. Experts install an expander head that helps break the old pipe across the circumference before the new one takes its place.
Trenchless pipe lining involves the insertion of a felt liner filled with a two-part epoxy into the old pipe in need of repair. Once inside, the resin is turned inside out so it can adhere to the inside of the old pipe while curing and drying. This dried pipe liner does not allow any water or sewage to come in contact with the old pipe's structure, thereby sealing every crack and hole in its structure.
To install a sewer line, experts first go through a detailed inspection of your existing drainage system to find the best structure that would fit your requirements. Whether you want to install a new sewer line in your old home or a new one, turn a septic tank into a sewer line, or provide connectivity with the city's sewer line, we can do it for you.
The camera inspection is a necessary step and a service in itself that helps you determine damage to your sewer line. The camera used is rugged and waterproof, so it can enter the pipe, detect issues and provide visual proof of the degree of damage. Once our experts have examined the situation, they can advise you on the best course of action.
Trash, rocks, cement, or tree roots, there can be a hundred different things obstructing your sewer line, and a simple cleaning process can renew its functioning. Depending on how stubborn the clogs are, we employ different methods of cleaning.
Hydro Jetting – The process makes use of high water pressure to break through hard rocks, tree roots, and waste, helping it flush down the drain easily. However, when the water pressure is not enough, we take a more aggressive approach.
Robotic Cutting – The process makes use of remotely operated robot hands that cut away at hard obstructions like cement and metals. It can also be used to completely remove damaged pipes.
SWE Sewer Solutions is a local family business that is run by third-generation plumbers. We've built a reputation as a leading plumbing and drain service company in Southern California that values the customer's satisfaction over all else.
We've been industry leaders for 27+ years, completed more than 30k projects, and have served 450+ communities.
We only use the best and latest technology in the plumbing industry to ensure that all services are the best they can possibly be.
All our technicians comply with OSHA training requirements and take extra precautions as per the Disease Control and Prevention Guidelines.
All our staff members are licensed service professionals with years of experience in the plumbing industry.
We provide an upfront flat-rate pricing before providing any services. You do not have to worry about any surprise bills.