Sewer Line Repair In Monrovia, CA
Worried about the sewer and drainage system of your house? Notice signs of clogged drains or broken pipes? Now is the time to take action. SWE Sewer Solutions can help repair your sewer lines before the damage gets out of hand. Any delays in calling for a professional can be damaging, both to your pipes and pockets.
What Is Sewer Line Repair?
Sewer line repair is one of the most sought out services at SWE Sewer Solutions. The process involves repairing damaged sewer lines, whether traditionally or through trenchless sewer services.
However, traditional methods are more intrusive, requiring trenches leading to structural damage. SWE Sewer Solutions try and help through no-dig, trenchless processes to avoid any hassles and needless damage. But there are certain cases in we have to use traditional methods These solutions include sewer line repair, replacement, installation, drain cleaning, camera inspection, and septic to sewer conversion.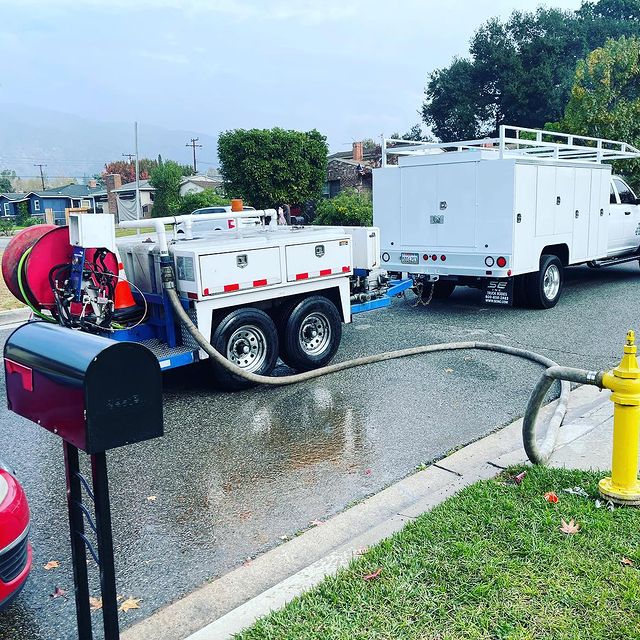 Causes Of Sewer Line Damage
Finding out the cause behind your sewer line damage is the first step to understanding how to deal with the problem. But for this to happen, you must be aware of some of the most common reasons that can lead to such damage.
Rodents can find their way into sewage lines, amplifying the already existing damage. These lines also provide them with a direct pathway into your home, leading to infestations.
General wear and tear due to constant exposure to air, water, and soil, corrosion, or sedimentary deposition can break down the existing drainage system.
Grease and oil tend to solidify with a drop in temperature. Therefore, when you pour these down the drain, they thicken inside a pipe, accumulate across, and lead to clogs.
Improper disposal of waste such as tissues, feminine products, and diapers via drains tend to clog the pathway.
One of the most common reasons is the tree roots growing around the pipes and entering them causing clogging.
Common Signs Of Sewer Line Damage
If you're a vigilant homeowner, it shouldn't be too hard for you to recognize some common signs that indicate damage to your drain pipes. If you're aware of what these signs are, you can contact professional services and get it checked before the damage escalates.
Here are some of the common signs: