Sewer Line Repair In La Verne, CA
All your plumbing repair and damage work can now be done in an affordable and time saving manner with our help. SWE Sewer Solutions is made up of a team of local bonded sewer contractors who provide 24/7 services in Southern California. We are known for providing safe and secure services that require little to no excavation. This way, your sewer lines can be repaired without the worries of a damaged lawn or broken flooring.
What Is Sewer Line Repair?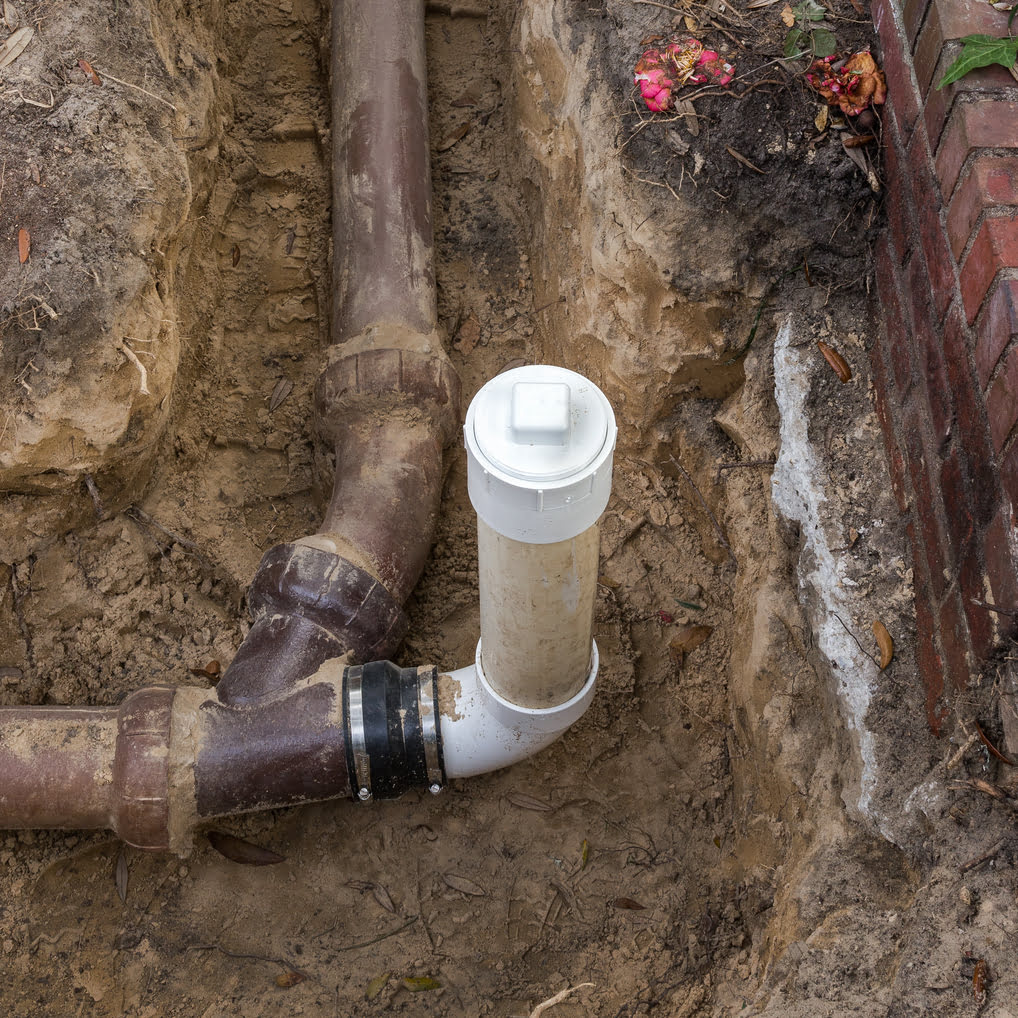 Causes Of Sewer Line Damage
If you dispose of any trash that should not be in your drain such as toilet paper, foreign objects, etc. they build up over time and clog the drains. 
Whether you have a tree near your sewer line system or not, it is possible that the tree roots reach your sewer line in search of water. This often leads to roots entering the pipes and causing cracks. 
All products that involve grease, fat and oil should be kept away from drains. They solidify over time and block the pipes.
Cracks, leaks & broken pipes are often a result of rust. Due to constant exposure to water, they develop rust which corrodes metal surface.
When pipes break due some external force or wear and tear of time, they misalign and gather dirt which causes blockage.
Water may not drain away properly due to sagging of the pipes. It is generally caused by sinkholes, general wear and tear and shifting soil.
Sewer line damage is inevitable if the installation of your sewer line wasn't done properly. It will be prone to leaks or blockages which will need to be looked at by professionals.
Common Signs Of Sewer Line Damage
Before you call an expert to inspect your sewer line, it helps to look for signs of damage beforehand so that the expert can quickly find a course of action. Here are some signs that indicate a damaged sewer line:
Quick Sewer Line Repair In La Verne, CA
Need a quick and affordable fix for your damaged plumbing?
SWE Sewer Solutions Service Area
For any help related to sewer line repair and replacement, you can contact SWE Sewer Solutions and get your pipes inspected. We are available 24 hours a day, 7 days a week to help you with your sewer problems. 
Currently, we serve the following areas,
We extend the following services in the mentioned areas.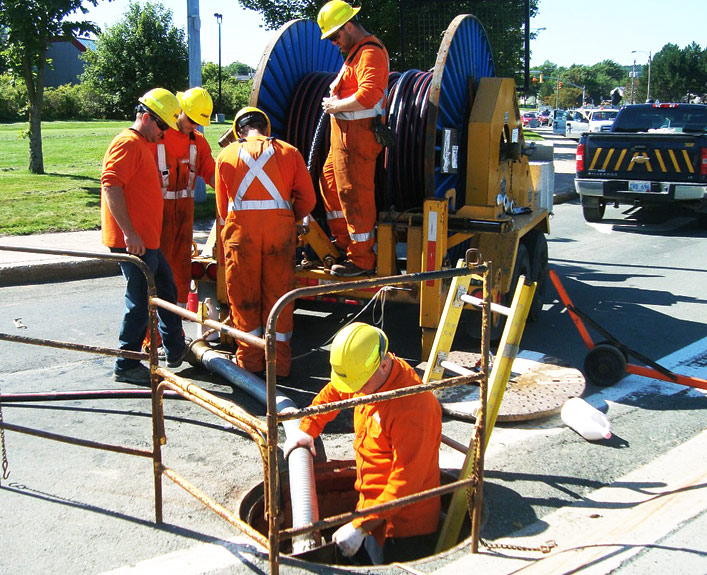 Trenchless pipe bursting is a method that involves repair of the old and damaged underground sewer line without digging a trench or damaging the landscape around. The method involves two entry and exit points connected to the old pipe. These points are above ground and are then used to burst open the old pipe while a new one moves along the line. 
Trenchless pipe lining is another one of our minimally invasive methods that helps repair the damaged sewer line without digging. The process involves proper cleaning of the old pipe so that a CIPP liner saturated with two part epoxy can adhere to the inner surface of the pipe. It is ensured that no water or dirt enters the space between the liner and the cleaned area. Then a rubber bladder is expanded inside and the liner is pulled out so that the epoxy can solidify. Once that happens, the rubber bladder is also removed leaving behind a new pipe within the old one.
Sewer line system is the most important part of any plumbing. It is also one of the essential aspects of a new home. So, whether you've moved into a new house or need to replace your existing septic tank, we can help you with expert sewer line installation service in California. 
Our team employs sewer camera inspection which is the use of rugged and waterproof, high quality cameras to identify any damage, clog, or infiltration within your sewer lines. It's quick and hassle free. 
Your damaged plumbing needs the expertise of professionals with the right experience and equipment. Choosing the right company to fix your sewer line is important to avoid spending a lot of time and money on repair and replacement. With SWE Sewer Solutions, you get the 100% satisfaction of a job done right the first time. 
We have been following our passion for 27+ years by providing cost-effective and time-saving alternatives.
A reliable team of professionals who are OSHA certified which includes Traffic, First Aid and Trench Safety certifications.
From robotic cutters to sewer cameras, we work with all the latest equipment to complete our job in the most cost-effective and quick manner.
We don't let you face the hassle of excessive digging. Our trenchless technologies lets us repair and replace all underground sewer lines without causing major damage to your property.
Have a leaking sewer line or flooding flush? Call us and list your requirements for a free estimate.
24 Hour Emergency Service
Sewer damage can occur at any time of the day and requires immediate attention. For this reason, we provide 24 hour emergency service in California.