Sewer Line Repair In Irwindale, CA
Want to get your sewer line repaired? We've got you covered. At SWE Sewer Solutions we bring cutting-edge plumbing technology to Irwindale to make sure you've got the best helping hand in the city. With a team of trained experts, we provide services like trenchless line repair and replacement, camera inspection, line installation, and more, all across Southern California.
What Is Sewer Line Repair?
Sewer line repair refers to the repair of damaged sewer lines that carry wastewater and fecal waste from your household to the city's treatment plants. The state of the sewer line plays an important role in terms of sanitation and disease prevention. From a small hole or crack to the complete blockage of the pathway, there can be multiple reasons behind sewer line damage.
At SWE Sewer Solutions, sewer line repair is one of the most availed services in Irwindale. We've got the right technology and the perfect manpower to get the work done quickly.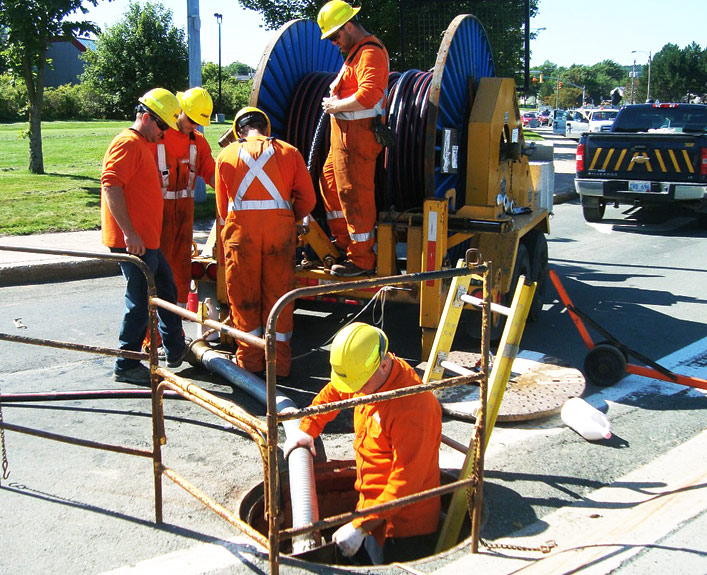 Causes Of Sewer Line Damage
Sewer line damage is not uncommon. As a homeowner, you'll probably have to experience some issue with your drainage at some point. However, it is always better to prevent this damage from happening than to fix it later on.
Here are some common causes that may lead to sewer line damage. Being aware of these reasons may help you to avoid such situations.
Roots of trees that grow near sewer lines often grow around sewer pipes smashing or crushing them and even sometimes intruding into the pipe causing obstruction and leaks.
When objects that cannot disintegrate are pushed down a drain, they tend to clog the lines. These include wipes, tissues, or feminine hygiene products.
The grease or oil you pour down the drain may solidify as the temperature reduces and accumulate inside the pipe leading to clogging.
Extreme rainfall can also cause damage. When excessive rainwater enters the pipes, it leads to leakage as well as water backup leading to flooding.
Rodent infestations often start with sewage lines. These small animals may enter the pipes and amplify already-existing damage while also finding a way into your home.
As time passes, pipes may weaken due to corrosion and sedimentary deposition, etc. These weaken the pipe's structure leading to holes and cracks.
However, it might be too difficult for you to find the cause of the problem yourself, which is why you should should consult a professional.
Common Signs Of Sewer Line Damage
If you are vigilant, there are multiple signs that indicate damage to your drain pipes. Looking out for these signs can prevent expensive plumbing emergencies. Here are some of the common signs you must be aware of:
If you notice any of these signs, it is preferable to call an expert for inspection. Our team will be there at your beck and call, to evaluate the whole situation before suggesting the appropriate route to take.
Quick Sewer Line Repair In Irwindale, CA
Need a quick and affordable fix for your damaged plumbing?
SWE Sewer Solutions Service Area
SWE Sewer Solutions is a well-established and highly reputed plumbing company that has an astounding presence in all of Southern California. With approximately 3 decades of experience under our belt, we have garnered expertise in trenchless sewer repair, sewer replacement, sewer lining, sewer line repair, and others.
At present, we provide our services in the following California cities:
We extend the following services in the mentioned areas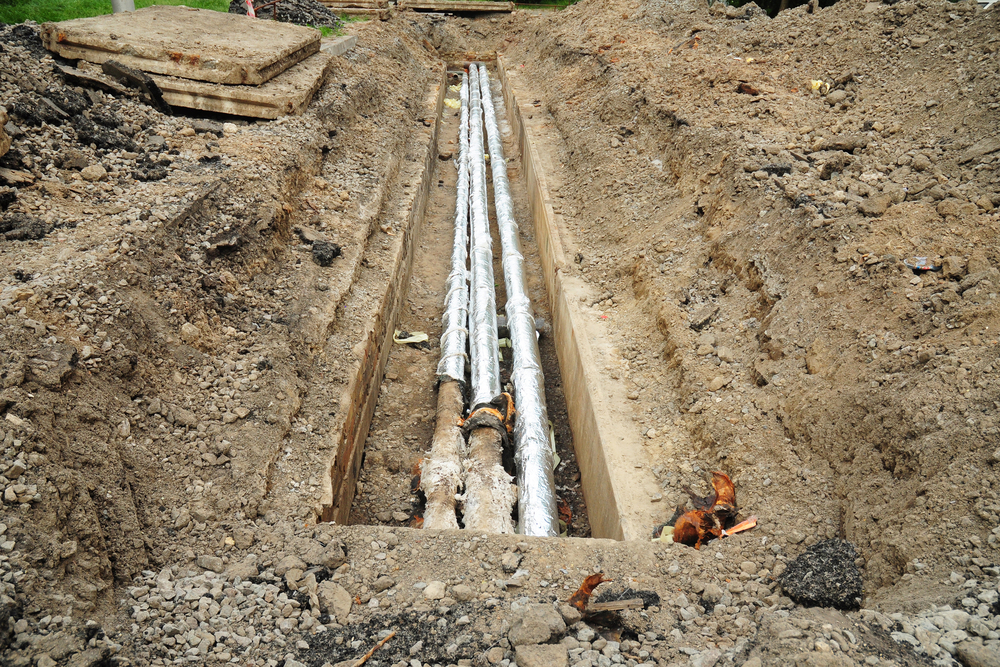 Pipe bursting is an approach used to replace a damaged pipe with a new one. Our team runs a cable with an expander mouth through the old pipe that breaks it around the circumference. The same cable pulls the new pipe into place. The process requires no excavation or unnecessary digging, making the process much more precise and safe.
Trenchless pipe lining is the process of repairing an old pipe that has been damaged with holes and cracks. Our team first clean the interior of the pipe before inserting an inflatable felt liner saturated with two-part epoxy into the old tube. This epoxy liner will harden and be cured with the help of a rubber bladder that is later deflated and removed. The CIPP liner adheres to the inside of the old pipe so no amount of water will get in-between.
Sewer line installation requires an in-depth inspection of your individual requirements as well as an evaluation of what will work best for your house. Our team assesses the pros and cons of different methods and finds the most suitable one for you.
We utilize rugged and waterproof cameras for visual inspection of the sewer lines and drains. This inspection ensures that any damage that your pipe has suffered is found immediately before further damage can happen. Once our team checks the condition of the pipe, it can take appropriate steps to repair or replace the pipe.
Our sewer line cleaning facility makes use of two different methods, depending on the type of blockage and clogs inside the pipe.
Hydro Jetting – This process makes use of high water pressure to break down the clogs and flushes them down the drain without hassle. Hydro jets can remove heavy-duty clogs that include tree roots or heavy rocks. However, if the water pressure is not enough, we can switch to the next process.
Robotic Cutting – This process makes use of remotely controlled robotic arms to cut away obstructions and allow them to pass through the pipe. This is a relatively aggressive approach best suitable for obstructing metals and cement. These also help in removing damaged pipes.
SWE Sewer Solutions are bonded sewer contractors in Irwindale, CA that have garnered attention across multiple California cities. Our team prioritizes customer satisfaction and safety in every service provided. We are available 24/7 for any plumbing emergency services.
We've been in the plumbing business for more than 27 years, having completed 30k projects and served more than 450 communities.
We're known for our use of only the best and most advanced technology in the field of plumbing.
We provide all our services at affordable flat-rate prices. You do not have to worry about any surprise bills once the service has been provided.
We only employ licensed service professionals with ample experience to be capable of personalizing solutions as per the customer's requirements.
All our employees prioritize the safety of customers and their fellow workers. They go through rigorous training to avoid the possibility of any mishaps.