Sewer Line Repair In Duarte, CA
The health of your household's sewer system decides how sanitized and hygienic your house will be. And that isn't something you can compromise on. If you're worried that your system isn't working properly or might be damaged, now might be the right time to give us a call.
What Is Sewer Line Repair?
Sewer line repair is the process of investigating the damage done to your sewer pipes and repairing them. Our team of experts employ trenchless sewer services to ensure that your underground pipes get repaired without any unnecessary digging or damage to structures.
Remember, any delay in getting your drainage system repaired can cost you a lot more while also increasing the possibility of unhygienic living conditions.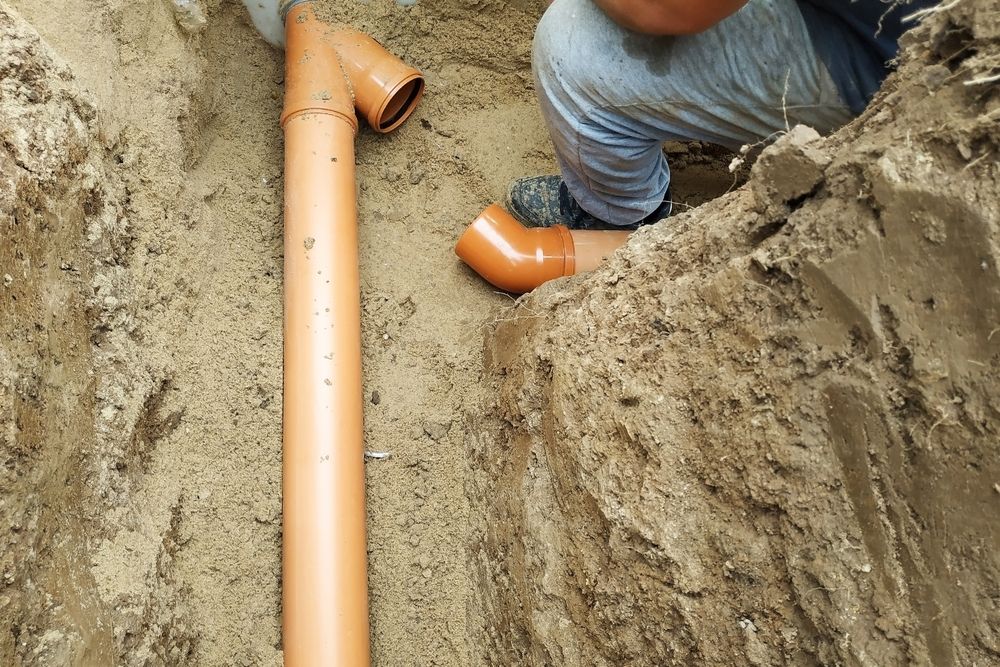 Causes Of Sewer Line Damage
Amongst the multitude of causes that can lead to the damage of your sewer line, there are some common ones you should be aware of. In some cases, you can also avoid these damages by being careful with your actions.
Here are some of the most common causes:
Improper disposal of tissues, feminine hygiene products and even hair through drains can lead to clogs.
Tree roots growing nearby might find there way around and into your pipes, crushing or cracking the structure.
Small animals get into these structures, aggravate existing damage and even enter your home through pathway leading to infestations.
Any grease or oil poured down the drain can solidify when the temperature drops, accumulate along the pipes and lead to clogging.
Pipes that are in contact with air, water, soil and sedimentary depositions for a long time tend to corrode.
Though rare, the foundation of the house can collapse and block or bend the sewer line.
Common Signs Of Sewer Line Damage
Did you know? You can actually save your sewer lines from extreme damage and therefore from expensive repairs too. But for this to be a possibility, you must be well aware of the early signs of sewer line damage. 
Here are some of the common signs:
Quick Sewer Line Repair In Duarte, CA
Need a quick and affordable fix for your damaged plumbing?
SWE Sewer Solutions Service Area
SWE Sewer Solutions is operating in Southern California, and has garnered the reputation of being the best sewer and plumbing company in multiple cities. Services like sewer line installations, repair, replacement, cleaning, inspection, etc, are currently available in the following cities:
Currently, we serve the following areas,
We extend the following services in the mentioned areas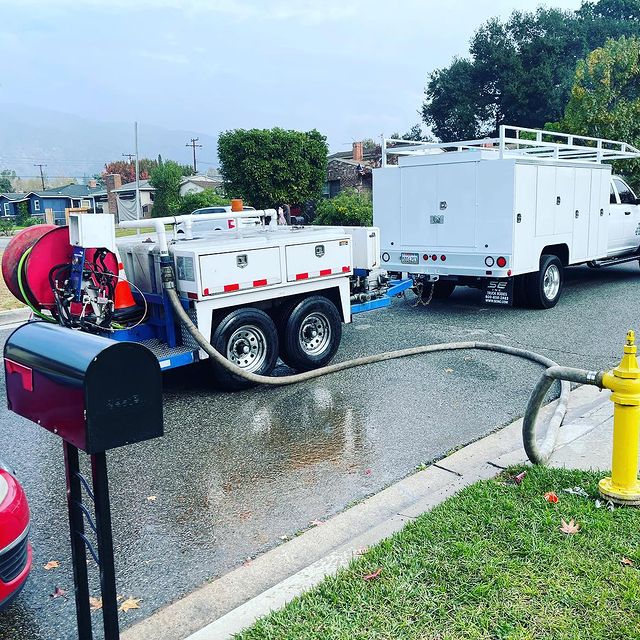 Trenchless pipe bursting is a hassle free process we follow to replace an old damaged pipe with a new one. We begin by inserting an expander head into the old pipe that helps break apart the pipe across its circumference. Simultaneously, the new pipe is inserted and set into place. The process requires no unnecessary trenches or damage to the structure. 
Trenchless pipe lining involves inserting a felt liner filled with a two-part epoxy. This resin liner is first inverted, and allowed to adhere to the interior of the old pipe. As the line hardens and cures, it forms an impenetrable layer between the sewage and the structure of the old pipe, therefore closing off all cracks. 
Sewer line installation requires a thorough evaluation of your present drainage system and your current requirements. Our team can install a new line into your new or old home or transform your septic tank into a sewer line and connect it to the city's sewer system.
Sewer camera inspection uses a rugged and waterproof camera to look through the sewer line and provide visual proof of the damage. This also helps you prevent any extreme wear and tear from happening. 
SWE Sewer Solutions is a local family owned business, best known for its high quality solutions and best customer service. 
We've been in the industry for 27+ years, completed 30K projects and served 450+ communities. 
All our employees go through rigorous training and are licensed service professionals with years of experience.
All our solutions are provided at a flat rate pricing. You do not have to worry about any surprise costs once the job is done.
All the technology and equipment we use is the best in the industry.
All our technicians are trained to prioritize the safety of the customers and their team.