Sewer Line Repair In Diamond Bar, CA
Are you searching for a solution to all your plumbing needs? SWE Sewer Solutions is the answer. Our services include trenchless sewer repair, sewer replacement, sewer lining, and pipe lining, among others.
What Is Sewer Line Repair?
An intact sewer line is an essential part of any home. But considering the amount of stress these structures are under, issues are always bound to be issues that crop up with them.
A backup or leak can lead to problems ranging from mold to a very unpleasant smell. If your sewer line shows any of these problems, that's when you need urgent repair. Also, to ensure that minor sewer line issues don't worsen, it's best to call in the experts and have them inspect your pipes. They will be able to best assess the situation and come up with the right solutions.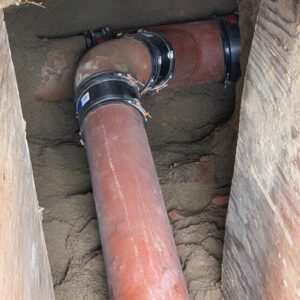 Causes Of Sewer Line Damage
It is very tough to zero in on any one reason as to why a sewer line gets damaged. From clogs to general wear and tear, here are some of the most common reasons behind a damaged sewer line.
One might assume that hot water is great for cleaning grease and oil, but it is not. These substances get stuck to the sides of the pipe and can harden with a drop in the temperature, causing blockages.
When it comes to external reasons behind sewer line damage, this is the leading one. Roots are attracted to the "fertilizer" and "nutrients" in the wastewater and can cause cracks to appear in your pipes.
Everything comes with the best by date, and sewer pipes are no exception. Over time, general corrosion and sentiment build-up can create several leaks and blockages.
Clogs occur when waste, debris, and other foreign objects get stuck in the pipe.
They can make small cracks big and block pipes on certain occasions as well. 
These are just some reasons you might need a sewer line repair. It is always best to call someone like SWE sewer solutions to examine your pipes and get to the cause of the problem.
Common Signs Of Sewer Line Damage
Here are some of the most obvious signs of possible sewer damage. 
Quick Sewer Line Repair In Diamond Bar, CA
Need a quick and affordable fix for your damaged plumbing?
SWE Sewer Solutions Service Area
SWE Sewer solutions is a local bonded sewer contractor in Diamond Bar, CA. Some of our leading services include trenchless sewer repair, sewer replacement, sewer line repair, and pipe lining, among others.
Currently, we serve the following areas,
We extend the following services in the mentioned areas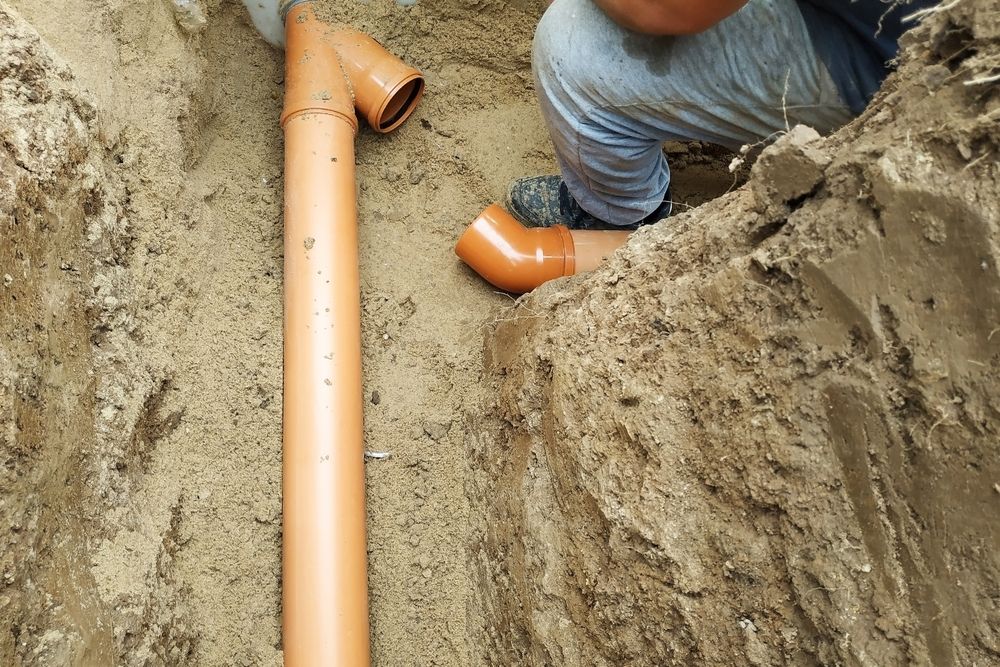 This pipe replacement technique is carried out by pulling an HDPE pipe of equal or greater diameter into an existing pipe. A cone-shaped head is attached to the front of this pipe, which helps break the existing pipe into pieces and allows the placement of the new pipe, all in one go. 
In this process, the existing pipe is fixed by using a liner. The process begins by cleaning the inside of the existing line. This is done to ensure that the CIPP liner adheres to the pipe. Once cleaned, a felt liner is saturated with two-part epoxy. The liner is then pulled through the existing pipe. A rubber bladder is attached, which expands and allows the epoxy liner to cure. This allows a lining to form within the pipe.
We have a team of experts available at all times to help you out. We have dealt with both the installation of new sewage lines as well as converting your septic tanks into a sewer line.
With the help of top-of-the-line technology and our team of experts, we carry out the cleaning of all kinds of drains. You can be sure that we will clean your drains thoroughly.
Depending on the kind of cleaning required, we deploy two major technologies.
Hydro-jetting involves the use of high-powered water jets to clear out your lines and ensure that there are no clogs in your pipes.
In case, there are bigger obstructions like trees or rocks interfering with your pipeline; we use a robotic cutter to clean out the debris and restore your pipes.
We are a family-run operation that has been providing the best plumbing services across Southern California. Our team of highly trained experts ensures that every client only receives the best possible services under our watch. 
We value your safety, and our technicians take extra care to adhere to the Disease Control and Prevention (CDC) guidelines during the job.
Over the years, we have invested in some of the best technology available to ensure that we continue to offer great services to our customers.
We believe in transparency, and so we offer flat-rate pricing. You can be sure that there will be no surprises for you at the time of billing.
We have over 27+ years of experience and over 30k successfully completed projects.
Our equipment includes a pivoting inversion drum, a truck and manpower only.