Sewer Line Repair In Claremont, CA
At SWE Sewer Solutions, we employ licensed and trained staff while utilizing state-of-the-art technology in every service that we provide. As leading bonded sewer contractors in Claremont, we provide our customers with services like trenchless sewer repair or replacement, sewer lining, pipe lining, camera inspection, and more.
What Is Sewer Line Repair?
Sewer line repair is the process of utilizing technology along with manpower to repair damaged sewer pipes used to carry wastewater and fecal waste from your household to the city's treatment plants.
These sewer lines play a crucial part in maintaining the overall sanitation and hygiene of the house. Even the slightest damage to this pathway can lead to leaks, molds on the walls, sewage smell, rodent infestations, and much more.
Our team only invests in cutting-edge technology to reduce the labor requirements as well as make the entire process much more precise, swift, and without damage.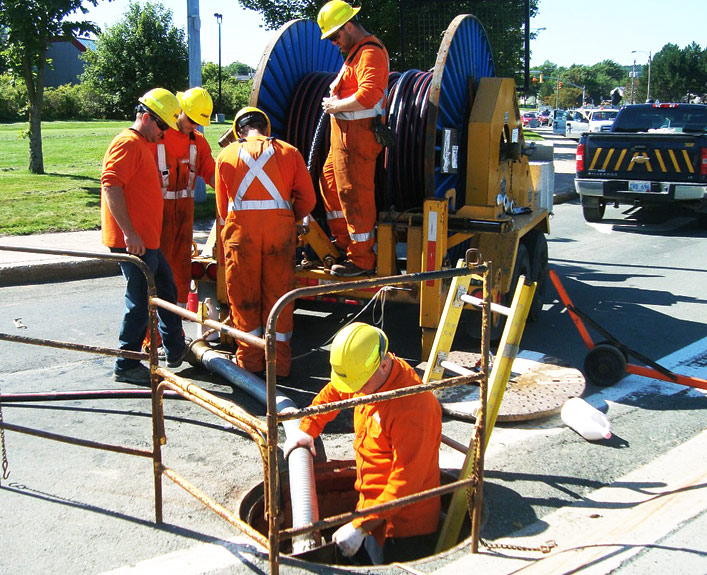 Causes Of Sewer Line Damage
More often than not, it can be very difficult to realize the source of damage to your sewer line. There can be multiple factors that have an impact on the structure of the pipe, both internal and external.
Here are some of the common causes:
Roots might grow around the pipe, crush it or penetrate it, leading to holes, cracks, or even excessive damage.
General corrosion or sediment build-up are common causes of damage to old sewer lines.
Flushing down physical waste or pouring hardened substances that cannot disintegrate into the drain can lead to clogs.
When burrowing rodents enter sewer lines they loosen joints, turn small holes into large cracks, and can even nestle in the pipes. This not only damages the line but also makes your house vulnerable to rodent infestations.
Grease and oil tend to harden when the temperature falls and often get accumulated in sewer pipes leading to clogs. Instead of drains, oil should be solidified, put in a closed container, and disposed of in the trash can.
Drainage systems are intricate, which is why it is important that you call in an expert to check if your system runs smoothly.
Common Signs Of Sewer Line Damage
Some of the most common signs of a damaged sewer line include:
All of these are signs of sewer line damage in your house. However, to inspect the source of the damage, you require expert assistance.