Sewer Line Repair In Azusa, CA
Looking for plumbing services at an affordable price? SWE Sewer Solutions provides full-service plumbing and drain cleaning in Southern California. Open 24/7, all you need to do is pick up the phone and we will be there to help you out!
What Is Sewer Line Repair?
A sewer line repair takes place when smaller issues like clogs or cracks occur within your drainage system. An intact sewer line is an essential part of any home. So, every time you find that a sewer line within your house might potentially have some kind of issue, it is important that you get it checked out.
Sewer lines can get damaged for a number of reasons. Considering that they face constant exposure from the elements in the form of water, soil, and even trees, one needs to stay vigilant and call in the experts at the first sign of any trouble
If the sewer line falls in the public domain then your local government handles it, but if it is on private property, then the responsibility lies on you to take care of it.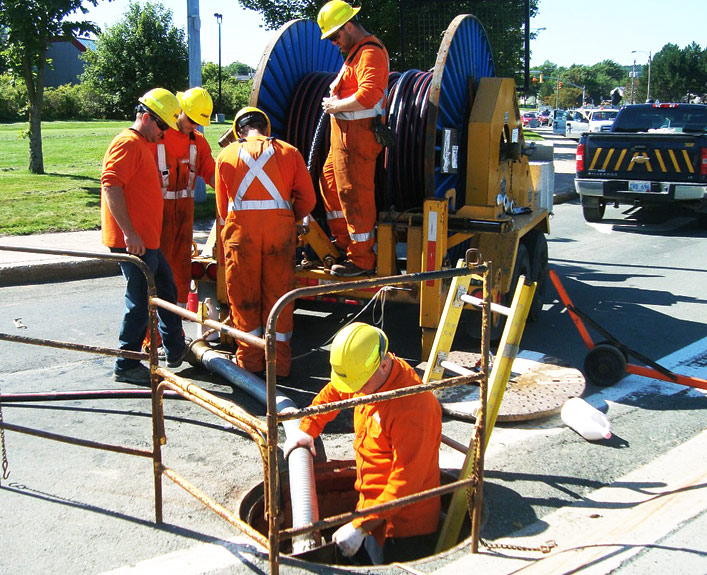 Causes Of Sewer Line Damage
Considering where most sewer lines are placed (underground), one should not be surprised about the internal and external factors that play a role in damaging a line. The drainage system of your house is often considered the single most important plumbing structure and it's important that you take care of it.
Factors that can cause sewer line damage include:
Trees are attracted to the various "fertilizers" floating in the sewage water and can cause cracks, sometimes even completely fill your sewer line.
It is important to remember that there is a difference between a trash can and a sewer line so accordingly dispose of trash.
Even though you might think hot water is a great way to clean grease and oil, it is not. a drop-in temperature can cause these to harden and clog the pipe.
Critters can often treat sewer lines as their house, causing cracks and obstructions.
Every structure comes with its own life-span and pipes are no exception. It is important to regularly run checks to ensure the lines are fine.
Although rare, there is always a chance that your drainage system was installed incorrectly.
Drainage systems are intricate, which is why it is important that you call in an expert to check if your system runs smoothly.
Common Signs Of Sewer Line Damage
Some of the most common signs of a damaged sewer line include:
When these situations arise, you'll require professional assistance from our experts. Our team will investigate the cause of the damage before following through with the most appropriate plan of action.
Quick Sewer Line Repair In Azusa, CA
Need a quick and affordable fix for your damaged plumbing?
SWE Sewer Solutions Service Area
If you are looking for sewer line repair in Azusa, CA then SWE Sewer Solutions is here to help. Our services include trenchless sewers, sewer replacement, sewer lining, pipe lining, and others.
Currently, we serve the following areas in California:
We extend the following services in the mentioned areas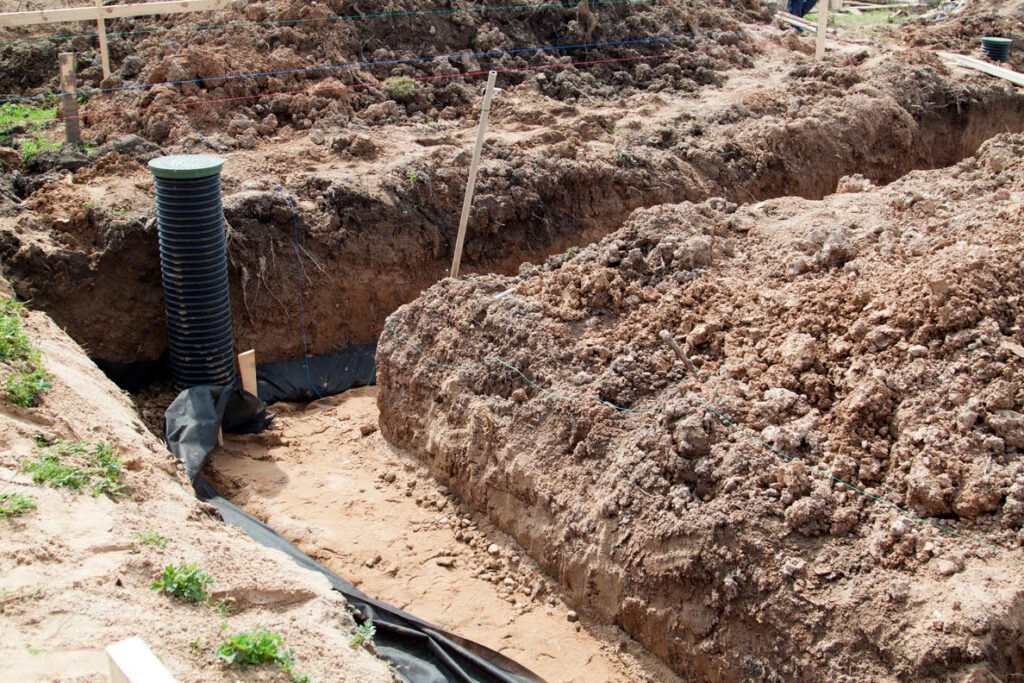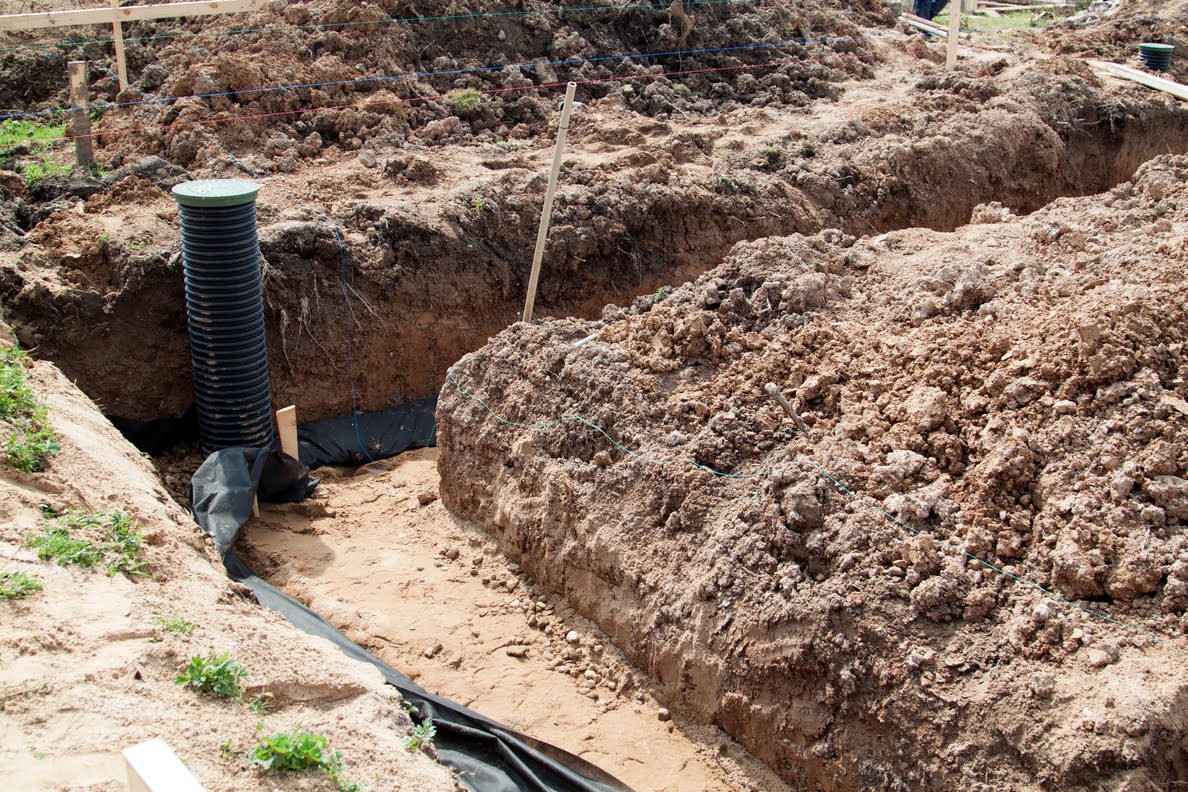 Save on labor costs and the amount of excavation needed for your residential sewer repair with trenchless pipe bursting. This method is used when less invasive methods do not work out. Two small entry and exit points are used above the ground to connect to a new sewer pipe. The old pipe is then broken along the full circumference as the new pipe is mechanically pulled through the old one in a single swift motion.
This is a better solution for restoring old pipes, without the need for digging up a trench or demolishing any structures. The old pipe is first cleaned with the help of mechanical cutters to remove any scale buildup or roots. Once that is complete, technicians saturate a felt liner with two-part epoxy. The outside of the liner is scored to ensure that it adheres to the inside of the pipe. The liner is then pulled through and the rubber bladder is expanded to allow the epoxy liner to cure. Once the CIPP liner hardens, the rubber bladder is removed leaving behind a new pipe within the old one.
Our specialists can help you convert your old septic tank into a sewer line or help lay down new lines during the construction of your house. All you need to do is give us a call and we'll get back to you.
A sewer camera inspection provides the fastest and quickest way to find and manage any problem that may be lurking in your sewer pipes. These rugged and waterproof cameras are used to effectively identify the problem and then come up with a solution.
As the premium sewer drain cleaning company in Azusa, we can help you out with any clogged drain or underperforming plumbing infrastructure. Our team of experts provides both residential as well as commercial services 24 hours a day, 7 days a week.
We use top-of-the-line technology to ensure that we clean your drains and pipelines thoroughly.
If your drains are facing heavy-duty clogs like roots and heavy rocks, our hydro-jetting service provides a quick and easy way to manage it. The hydro jets remove sludge as well as other hard material and help flush it down the sewer line as smaller particles.
If that does not work, you'll ultimately require is a more aggressive approach towards managing a blockage. If it is the case of a failed pipeline, our robotic cutting service is deployed. This trenchless technology uses a remotely operated vehicle to cut and remove the damaged area or obstruction.
As a local family-owned business, we at SWE Sewer Solutions hold our legacy to high standards and ensure that all our services continue to perform to those standards.
We deploy the best possible technology for all our jobs and continue to train our staff to keep up with the changing times.
Our technicians take extra care to adhere to the Disease Control and Prevention (CDC) guidelines to guarantee your safety at every job.
We are in constant pursuit of 100% customer satisfaction and so we offer flat rate pricing. No surprise charges in our bills.
We are backed by over 27+ years of experience and over 30k successfully completed projects.