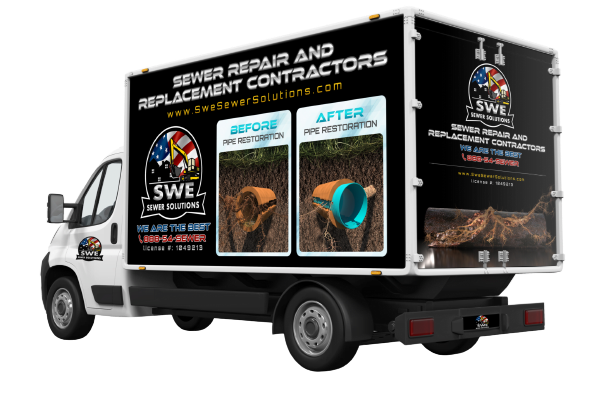 Property Management Sewer Services
Are you looking for a sewer company that can help with your property management needs?
We are experts in providing sewer services and have been working with property management companies and HOAs in Southern California. We understand the importance of having a sewer company that you can rely on, which is why we offer our services 24/7.
We offer a wide range of sewer services to meet all of your needs. You won't have to worry about a thing when you work with us – we will take care of all your sewer needs so you can focus on other important aspects of your business. We are here to help you, so please don't hesitate to call us today!
At SWE Sewer Solutions we offer property management sewer services. We specialize in meeting the needs of HOA's and their residents. We offer rapid response times, top-notch customer service, and a wide range of services that go beyond simple maintenance tasks.
Our team of experienced professionals understands the unique needs of condo and apartment blocks. We know how to provide rapid response times when emergencies occur, and we always work to ensure the highest level of satisfaction from our clients. Contact us today to learn more about our services!
We understand that when something goes wrong with the sewer in your building, it can cause major headaches. That's why we offer 24/7 service so you can get the help you need when you need it. We also have a team of experienced plumbers who are familiar with large-scale water system design and challenging repairs.
You can rest assured knowing that we will take care of everything for you – from scheduling the service times to providing detailed documentation of our work. We want to make sure that you have as little stress as possible during this time, and our team is here to help.
Give us a call today or complete the form to learn more about our services!
The benefits of working with SWE Sewer Solutions
The team at SWE Sewer Solutions will work closely with you and/or the resident to schedule service and take care of the details so that the job gets done quickly and without hassle.
We have lots of experience working with HOA and Property Managers.
We can help determine whether or not the resident is liable for the sewer repairs.
Over 40 years of experience in property management sewer services and repairs.
We'll provide detailed documentation of all the work completed.
You and your residents will get the same high level of service as we provide to all of our VIP clients.
We respect the homes we visit and understand their privacy is very important.
We're easy to work with and understand the importance of keeping you informed at all times.
 Reliable, Easy to Work With, and Great Service at all times.
We offer a Free 2nd Opinion For Property Management Sewer Services.
If you are dealing with sewer companies that are simply too expensive, seem questionable or unreliable, or if you're feeling like they are simply not right for the job, then call SWE Sewer Solutions today and get that all-important and FREE second opinion.
SWE Sewer Solutions provides sewer services for property management companies of all sizes. Give us a call so that we can get your property information into our system. This will help to speeds things up so that when the time arises, we will be ready.