Benefits Of
Hydro-jetting

Your Sewer Line
When Do You Need
Hydro-jetting?
Common signs you need hydro-jetting include,
Professional
Hydro-jetting?

Services Near You
If you live in the Greater Los Angeles area and need hydro-jetting, call SWE Sewer Solutions. Our experts have nearly 30 years of experience diagnosing and cleaning clogged sewer lines. Our service area includes,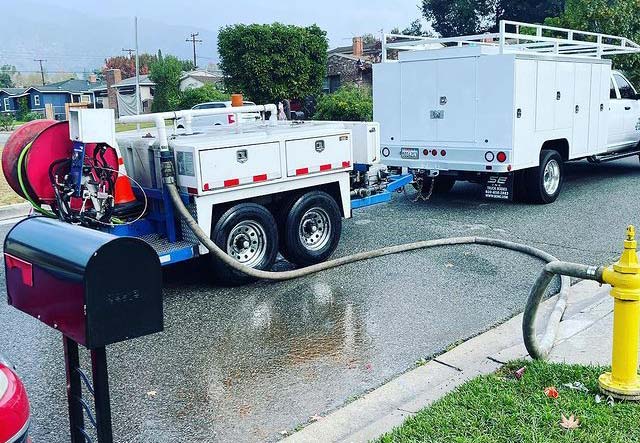 Hydro-jetting

Sewer Line FAQs
It depends on the structural integrity of your pipe. If it's crumbling, hydro-jetting could possibly damage it further. 
It only takes about an hour to hydro-jet a sewer line. 
Yes. Hydro-jetting can clear clogs much better than regular snaking tools since those only poke holes in a clog. 
Hydro-jetting is not recommended for weak pipes. 
Yes. Hydro-jetting is fast, effective, and clears out clogs better than other traditional solutions. 
Hydro-jetting can be used to either prevent clogs from forming or remove them once they have already built up.